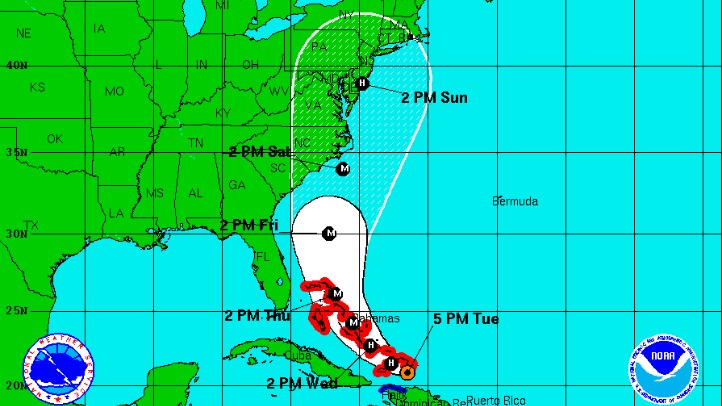 Hurricane Irene, a category 1 hurricane, was over the Bahamas Tuesday evening. The storm is expected to strengthen as it moves toward the eastern seaboard of the United States.
The hurricane is expected to make landfall as a major hurricane in North Carolina this weekend and the track from there is uncertain.
As of 5 p.m. Tuesday, the National Hurricane Center put Connecticut in the cone of uncertainty as the agency tracks Irene. The cone is an area the NHC believes could be impacted by a hurricane.
With a possible storm still days away, it's important to prepare in case Irene becomes a more serious threat.
At this point, the most likely threat from Irene is heavy rain but it's possible strong winds and coastal flooding might develop if the storm tracks over Connecticut. The average forecast error five days out is more than 200 miles so a lot can change in the coming days.
Here are some useful links to use as Irene comes close to the United States
Learn how to prepare through the National Weather Service Hurricane Preparedness Web site.
Track the storm on through the National Hurricane Center Web site.
You can also read my blog.
You can also keep up with weather patterns through the interactive radar and theforecast sections of our Web site.