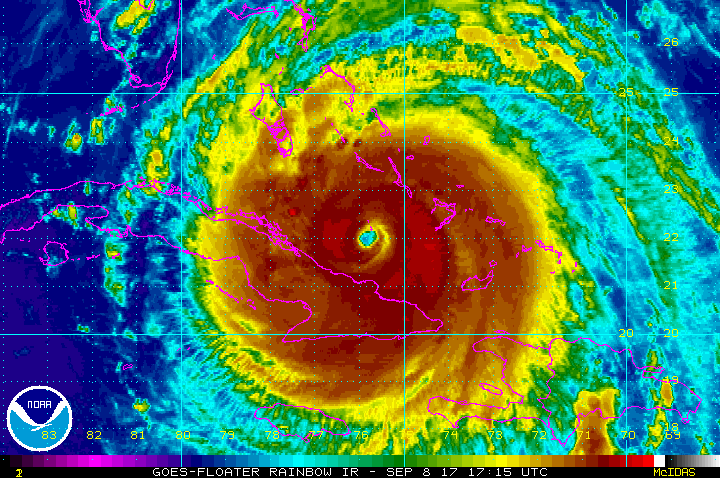 Hurricane Irma's forecast track is shifting west. This has significant consequences for both the east and west coasts of Florida.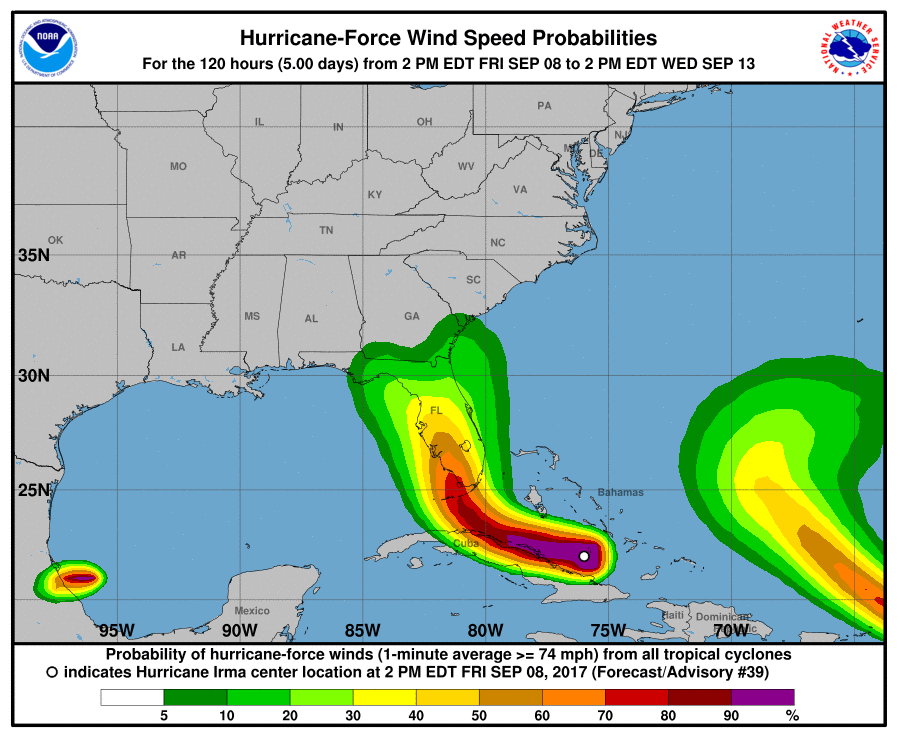 As of Friday evening the National Hurricane Center says Miami only has a 38% chance of seeing hurricane force winds. This means there's less than a 50/50 chance that Miami gets hurricane force winds. This is a drop from earlier. What is now better news for Miami is worse news for the Florida Keys and Southwest Florida.
For the last 36 hours - with few exceptions - our computer models are turning Irma to the north later and later. This results in a direct impact west of Miami-Dade County close to Naples and Fort Myers, FL.
While the wind and storm surge will be ferocious around Miami the impact appears much less than what we were thinking 24 hours ago. The impact in western Florida, however, looks much more significant. A catastrophic surge and wind event is possible near the point of landfall in southwestern Florida and on the Florida Keys.
There are still some questions. One is how much Irma's interaction with Cuba will weaken the storm. Also what's unclear is what happens to Irma's intensity post-Cuba. Exceptionally warm water in the Florida Straits is fuel for a hurricane and there is room for additional intensification. The last question is just how far west Irma gets. It's making landfall at a somewhat oblique angle so a jog another 20 miles west will bring landfall much farther up the coast potentially putting Tampa at greater risk.
Stay safe Florida!