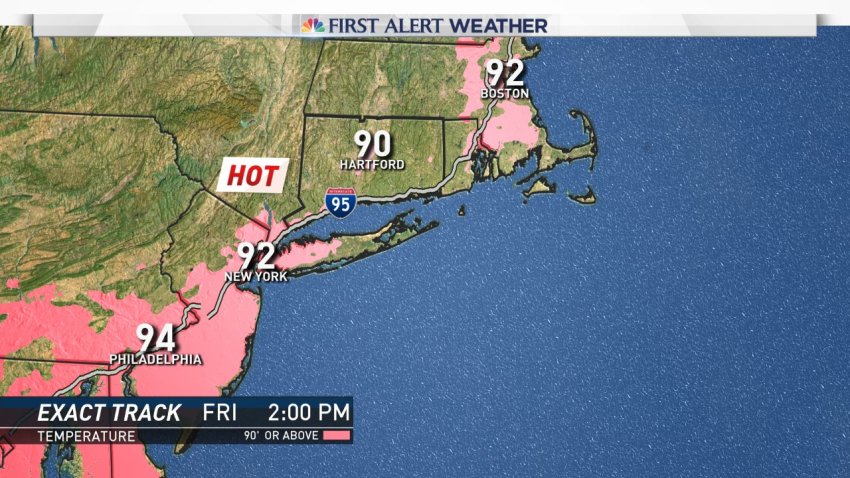 The weather continues to gradually improve in Connecticut.
An isolated storm is expected Thursday night with lows near 70.
it will be very warm Friday, when a mix of sunshine and clouds is expected. Temperatures will rise to 90 degrees, which is well above average this time of year.
Saturday looks great for outdoor plans, and it will be cooler, with highs in the lower 80s.
An isolated showers is possible during the day, then there's a better chance for a shower Saturday night.
A blend of clouds and sunshine will make for a pleasant Sunday in the wake of a cold front. Highs will by in the lower 80s.
Monday and Tuesday should feature complete sunshine with highs in the upper 70s to near 80 degrees.