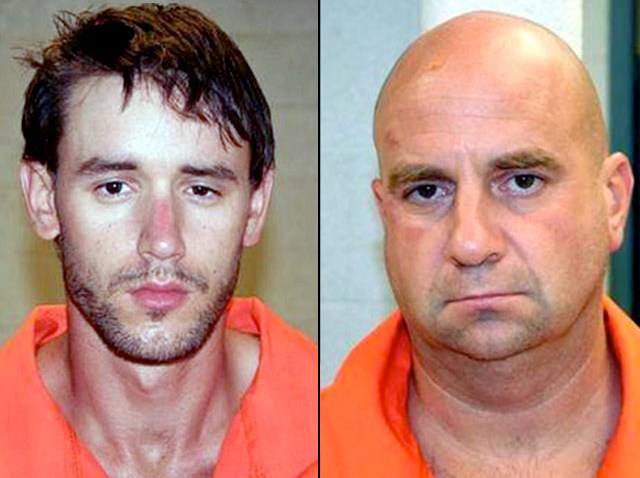 Lawyers for one of the men accused of killing a mother and her two daughters during a home invasion in Cheshire brought up the constitutionality of the state's death penalty during a court hearing on Tuesday.
Lawyers for Steven Hayes, 47, argued for more than an hour in New Haven Superior Court that executions should no longer be permitted, citing the state legislature's decision last year to abolish the death penalty, even though Gov. M. Jodi Rell vetoed the bill.
A letter from the governor was brought up during the arguments. Gov. M. Jodi Rell vetoed the bill in June 2009 and mentioned Dr. William Petit, the only survivor of the home invasion, in it as she explains why she was vetoing the bill.
Dr. William Petit recently quoted Lord Justice Denning, Master of the Rolls of the Court of Appeals in the United Kingdom, who said:

Punishment is the way in which society expresses its denunciation of wrong doing: and, in order to maintain respect for law, it is essential that the punishment inflicted for grave crimes should adequately reflect the revulsion felt by the great majority of citizens for them. It is a mistake to consider the objects of punishment as being deterrent or reformative or preventive and nothing else. . . . The truth is that some crimes are so outrageous that society insists on adequate punishment, because the wrong-doer deserves it, irrespective of whether it is a deterrent or not.
The defense said that just because Rell mentioned Dr. William Petit, it's a violation of Hayes due process and they're also worried about the words she used right before mentioning Dr. Peitit's name.
The death penalty sends a clear message to those who may contemplate such cold, calculated crimes. We will not tolerate those who have murdered in the most vile, dehumanizing fashion. We should not, will not, abide those who have killed for the sake of killing; to those who have taken a precious life and shattered the lives of many more.

Prosecutor Michael Dearington said the death penalty remains the law, so there is no legal reason to get rid of the option.
Hayes and Joshua Komisarjevsky, 29, face the possibility of the death penalty if convicted of the 2007 killings of Jennifer Hawke-Petit and her two daughters, ages 11 and 17, at their home in Cheshire.
Dr. William Petit called the arguments a waste of time.
The judge did not immediately issue a ruling.

Copyright AP - Associated Press