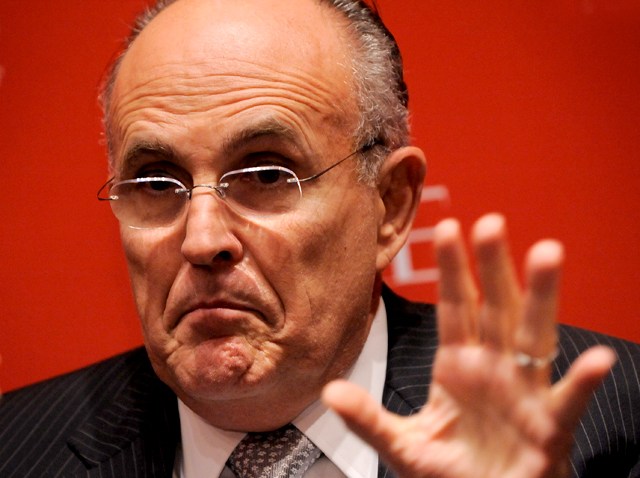 The man who is considered by many to be one of the heroes of Sept. 11, said he thought back to that day in 2001 when he heard about the car bomb that nearly detonated in Times Square on Saturday.
Rudy Giuliani spoke to a sold-out crowd at the Middesex Chamber of Commerce breakfast in Middletown on Thursday.
"You're just thankful to God that it didn't work out the way that the terrorist had planned it to work out," Giuliani said.
He praised the street vendor who alerted police to the smoking SUV with the explosive device inside.
He also made it clear the danger of terrorism isn't going away. "The people who attacked us on Sept. 11 -- the cause they were serving still exists. They still want to attack us, they still want to kill us. This weekend is just another reminder of that," Giuliani said.