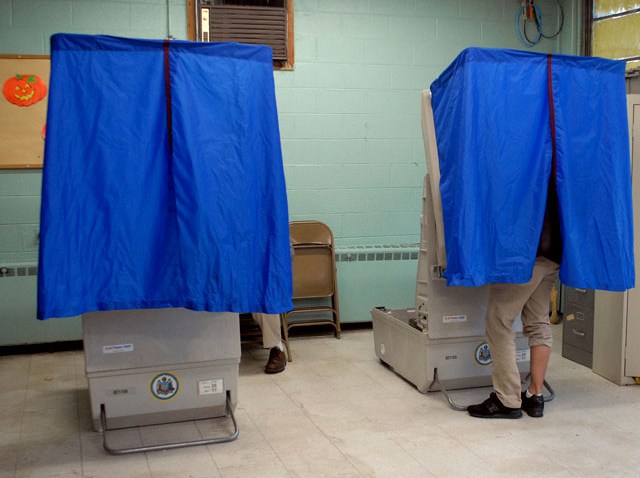 With the clock ticking, candidates on both sides of the aisle made last ditch efforts Monday night to rally support at the polls. Many spent hours traveling around the state to shake hands and reiterate their platforms.
At the Italian Political Independent Club in Berlin Monday night, Dan Malloy, the Democratic candidate for Governor, joined others in his party in garnering votes.
"It's a very small number of votes that will decide who the next governor is. At least that's the way it looks. I think we're going to win. I think we've put this thing together; we've had a great three days," said Malloy.
His opponent, Republican candidate Tom Foley, also made the rounds by greeting voters at a luncheon in Burlington. The latest polls show Foley with a slight lead over Malloy.
"Slight lead, but we're always acting like we're down in this race, so we're taking things very seriously, and we're going to be working till 8 p.m.," said Foley.
In Guilford, Republican Senate candidate Linda McMahon told voters to plan for an upset. The latest Quinnipiac poll shows McMahon down nine points. Blumenthal has a projected 53 percent of the vote; McMahon has 44 percent. But McMahon says she's already succeeded as the underdog and will again.
"Our internal poll showed us we're just about within two points, and I really think momentum is with us. The wind's at my back; my foot on the accelerator; I'm out littin up," said McMahon.
However, Democratic candidate Richard Blumenthal is racing ahead with the same amount of speed. He, too, was out telling voters why he should be Connecticut's next Senator.
"I'm going to leave the polls to the pundits. I'm working, like I always do, like I'm ten points behind. I've put tremendous energy out there, and I feel a lot of excitement," said Blumenthal.
Ultimately, it will be up to the Connecticut voters to decide who they want to represent the state.