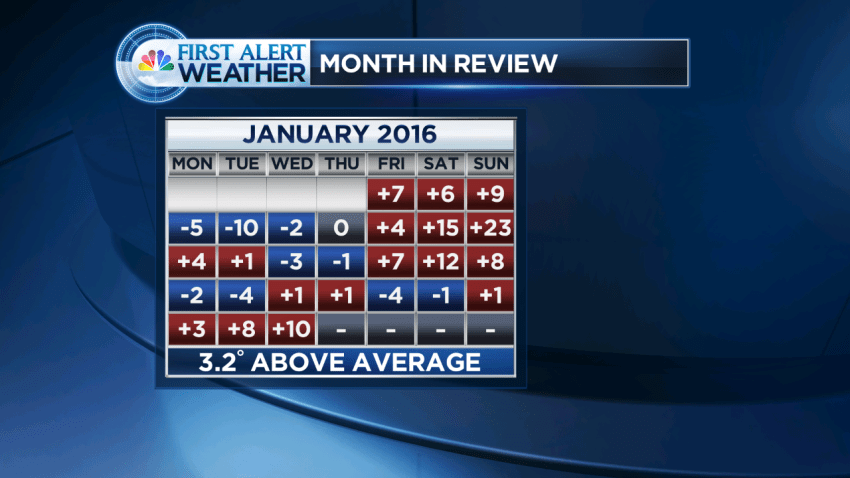 January is expected to go into the record books with an average temperature over 3 degrees above average.
That's not too exceptional, and would rank roughly 30th warmest on record in the Hartford area.
Only 1.9 inches of snow will be recorded for the month, unless tomorrow's snow showers surprise and accumulate at Bradley International.
One would think this month would be near the top of the least snowiest Januarys on record, but it's not. 1.9 inches of snow would make January 2016 the 13th least snowiest January in 112 years.
1980 takes the cake with only 0.2 inches of snow in January of that year.