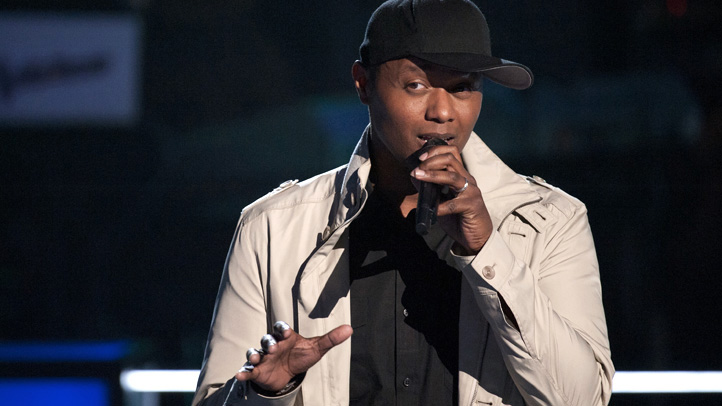 Javier Colon started on NBC's "The Voice" singing "Time After Time" for his blind audition. The reality is, it didn't take long for America to see he rocked the stage, time after time, and earned himself a spot in the finals. Now, you have until 10 a.m. today to decide whether he is "The Voice."
Javier Colon's fans showed up for a finale watch party at McLaddens in West Hartford on Tuesday night and cheered the hometown singer on as he performed "Stitch by Stitch," and original song written for him.
"He's just got an amazing voice. He's got a great range and I'm really rooting for him," Chris Starke, of Vernon, said.
"I think he's going to win. He's going all the way and he deserves it," said Renee Kleinman, who lives in Colon's home town of West Hartford.

Javier is the only male finalist of the four competing. It's a similar situation for him at home. Javier's wife and their two daughters are his biggest fans.

"My family, the folks at home, the people at NBC Connecticut are so, so awesome to me. They've been championing me from the beginning and it's really, really awesome," Colon said.

Javier hopes America loves him just as much as the people cheering him on in Connecticut do.

"I think he's got this competition in the bag," Amy Telecio, of West Hartford, said.

Teen singing sensation Justin Bieber and the country group Rascal Flatts are using their Twitter muscle to help Javier win by soliciting votes.

To cast your vote call 1-855-VOICE-01. You can also cast your vote here.
The live results show is 8 p.m. Wednesday on NBC.