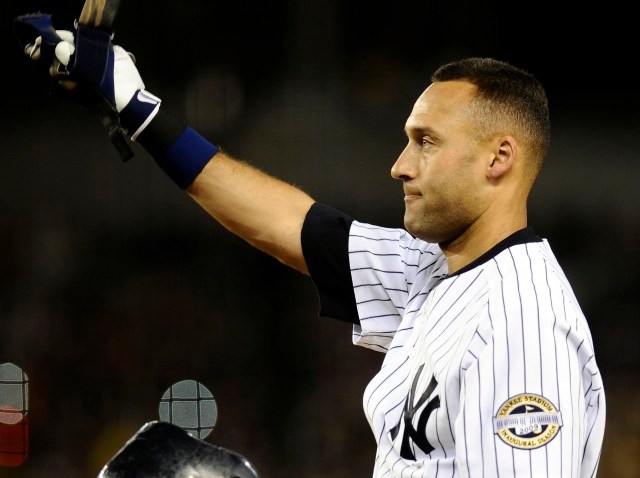 It's not a bad day to be Derek Jeter or a Yankee's fan.
The Yanks have finalized the $51 million, three-year contract with captain Jeter.
The Yankees scheduled a news conference for Tuesday at their spring training complex to announce the deal.
Jeter and Yankee's leaders reached a preliminary agreement on Saturday -- which also includes an $8 million player option for 2014.
Jeter, coming off a $189 million, 10-year contract, was initially offered a $45 million, three-year deal after a season where he had a .270 batting average with 10 homers, down from a .334 average and 18 homers the previous season.
He will get $15 million next year, $16 million in 2012 and $17 million in 2013, with $2 million annually deferred and payable on each March 15 over three years starting in 2015.
The guaranteed portion of the contract includes a $3 million buyout if the option is declined. If it is exercised, Jeter would earn $56 million over four seasons.
The player option can escalate up to $17 million. The amount depends on a points system. He earns points based on if he finishes anywhere among top six in AL MVP voting and if he wins World Series MVP, league championship series MVP, Gold Glove or Silver Slugger awards. If he earns the maximum, he would get $65 million over the four years.
Copyright AP - Associated Press