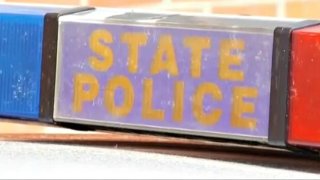 A 51-year-old Jewett City man was killed in a crash in Colchester on Tuesday night.
State police said the crash happened around 6:15 p.m. when Robert Matthew Morse, 51, of Jewett City, was on Route 16 in Colchester, hit a guardrail, crossed from the eastbound side of the road to the westbound side and his Subaru BRZ collided head-on with a Subaru Outback.
Morse was pronounced dead at the scene, state police said.  
The other driver, a 61-year-old East Haddam woman, was transported to Hartford Hospital. State police said her injuries are not life-threatening.
Police are investigating and ask anyone with information to call State Police Troop K in Colchester at 860-465-5400.