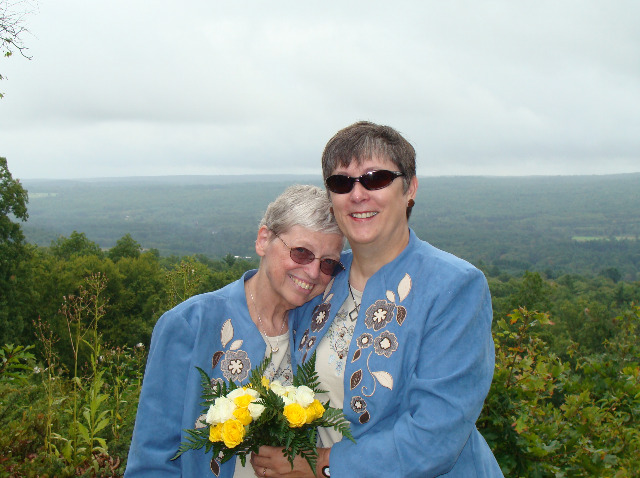 A jury has awarded the estate of a cancer patient $2.45 million over claims that botched cancer treatments damaged the woman's 21-year-long same-sex relationship, attorneys say.
Margaret Mueller and Charlotte Stacey sued two doctors in 2006, accusing them of treating Mueller for ovarian cancer in 2001 when she actually had cancer of the appendix.
The claim that the botched surgery harmed their relationship was thrown out earlier because the couple was not married then.
The couple had been together since 1985 and were united in a civil union in November 2005.
The Stamford Superior Court jury awarded $2.45 million to the estate of Mueller, who died last year and the women's attorneys say the lawsuit was the first of its kind under Connecticut's civil unions law
Mueller's attorney welcomed the verdict and said he would appeal the decision throwing out the claim allowing Stacey to sue.
An attorney for one of the doctors said he would appeal.

Copyright AP - Associated Press