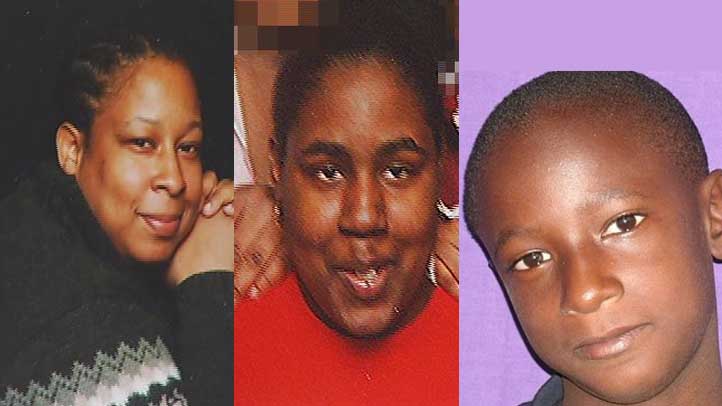 A jury trial is set to begin on Monday for a man who is accused of setting the fire that killed a mother, her young son and her niece in New Haven in 2011.
Hector Natal, 26, was indicted on arson and drug charges, as well as additional charges in connection with the fire that killed Wanda Roberson, 42, her 8-year-old son, Quayshawn, and her 18-year-old niece Jaqueeta Roberson. He pleaded not guilty to all seven counts.
Natal admitted on tape to the fatal arson, according to the U.S. Attorney's Office.
Natal's father, Hector Morales, is accused of helping his son cover up the alleged crime and will also go on trial on Monday in the same courtroom.
The fire was on March 9, 2011 at 48-50 Wolcott St., according to police. Eight other people were injured.
According to the indictment, the fire was set over an unpaid drug debt. Who the target was has not been released.
Natal has been detained since June 14, 2011, when he was arrested on federal drug charges.
The father and son are accused of distributing crack cocaine in the Fair Haven neighborhood of New Haven, according to the indictment.
Between 11:22 p.m. and 11:30 p.m. on March 8, 2011, there were three phone calls between Natal and a resident of 50 Wolcott St., according to the indictment. The court paperwork does not say who at the home the calls were with,
After the calls, Morales drove Natal from Haven Street to Spring Street to collect money from previous cocaine sales, according to federal officials.
Around 1:15 a.m on March 9, Natal set fire to 48-50 Wolcott St., in part to retaliate for a failure to pay a drug debt, officials said.
Early that morning, after the fire was set, Morales drove Natal from the Wolcott Street area to 76 Haven Street, federal officials said.
Natal was charged with arson resulting in the deaths of Jaquetta, Quayshawn and Wanda Roberson and attempted arson at 48-50 Wolcott Street.
Both men were charged with witness tampering, aiding and abetting and conspiracy to distribute and possess with intent to distribute narcotics.
Federal officials said they intimidated and threatened people to influence, delay or prevent their testimony in the case.
Morales was also charged with destruction and concealment of evidence.
Federal officials said he painted the blue 1994 Dodge Caravan a different color to impede the investigation.
Officials from the U.S. Attorney's Office previously said Natal admitted to playing a role in the fire that killed the mother, her young son and her niece.
"(T)his defendant has admitted on tape to a fatal arson that happened on March 9 this year," Deputy U.S. Attorney Deirdre Daily said in court, the New Haven Register reported at the time.

Copyright AP - Associated Press