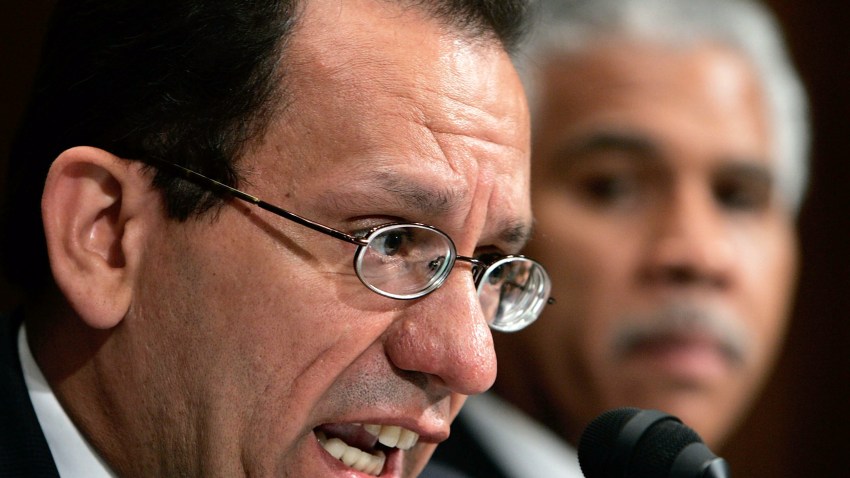 A juror accused of perjury in the trial of Hartford Mayor Eddie Perez will be allowed to stay on -- that decision coming from a judge on Tuesday. Jury selection was suspended after the state made the allegation about the female juror, according to the clerk's office in Hartford Superior Court
Jury selection recently began in the felony corruption trial, which is set to start May 12, It is expected to run about six weeks.
Perez is accused of receiving a bribe, fabricating evidence and conspiracy to fabricate evidence. He is accused of accepting free or discounted work on his home from a developer, Carlos Costa, who received millions of dollars in city contracts.
Prosecutors say a juror might not have told the whole truth under oath.
During original questioning, the juror said she was a victim of rape and that she held police officers in high regard, prosecutors said. She was selected for the jury.
On Monday, the prosecution learned the woman had filed a complaint against a police officer during the rape investigation and jury selection was placed on hold.
The defense said the juror in question isn't being untruthful, the prosecution had ample time to investigate her statements and they are trying to get rid of black and Latino jurors.
On Tuesday, Superior Court Judge Julia Dewey said the juror gave truthful answers during her questioning and did not display any bias against law enforcement, reports the Hartford Courant. Dewey said the juror could perform her duties in an impartial manner.

This is the second issue to surface over race, the Hartford Courant reports.
The last involved the defense trying to keep a Hispanic juror who the prosecution wanted off the jury.
The state argued that his part-time job as a bail bondsman too closely associated him with criminal defendants. The judge ruled in the defense's favor and the man was placed on the jury.
Perez is also facing larceny charges. He is accused of allowing a political power broker Abraham Giles to operate parking lots at bargain rents. In return, prosecutors claim Perez threw his political support behind the mayor.
Copyright HartC - Hartford Courant