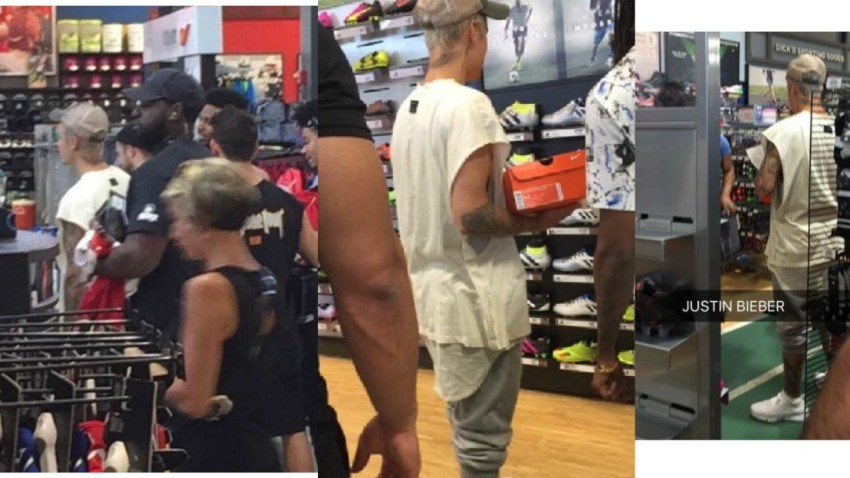 Justin Bieber was spotted at the Dick's Sporting Goods in Manchester Sunday.
The Beebs hit the store around 2 p.m., much to the excitement of his Connecticut fans who covertly snapped pictures while the singer browsed the store's sneaker selection.
Geena Tine, a rising sophomore at South Windsor High School, tells NBC Connecticut Bieber was shopping for soccer cleats. When she spoke with him he asked her about herself and if she was attending his concert, which was scheduled for Sunday night at the XL Center.