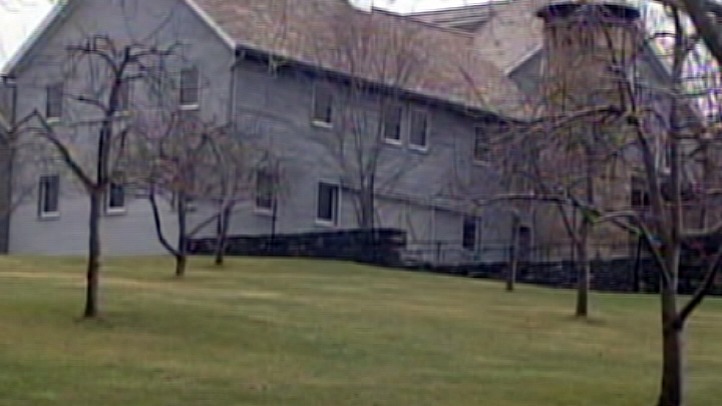 The trial got underway Wednesday for the former butler accused of trying to extort millions of dollars from a wealthy Kent socialite.
Federal prosecutors say Emanuel Nicolescu and two others broke into Anne Bass' Kent home in April 2007 and held Bass and her longtime companion Julian Lethbridge hostage. They eventually injected the victims with what they claimed was a deadly virus and offered to provide an antidote in exchange for $8.5 million, according to prosecutors.
During the first day of Nicolescu's trial in U.S. District Court in New Haven, Lethbridge told jurors he heard three men storm into the home and confront Bass.
His first thought was to escape but he stayed in the home after he heard Bass screaming, he said. "Like a lamb going to slaughter, I just walked into the situation to see what was happening," said Lethbridge.
The men had guns and knives, he said. They wore masks and gloves.
Lethbridge testified that Bass said, "What do you want? I'll give you whatever you want."
Their captors held them in a bathroom, bound and blindfolded, near her safe during the six-hour ordeal, said Lethbridge. Her young grandson slept in a nearby room.
At one point, Lethbridge felt someone cut his shirt and clean off his shoulder. Then came the needle. "I felt like I was at the doctor's office getting a flu shot, said Lethbridge."
He said he feared the injection was poison and said Bass also received a shot.
Then, the captors claimed the shots contained a deadly virus and that they would provide an antidote in exchange for $8.5 million.
Bass was unable to come up with the money quickly, said Lethbridge. Prosecutors said the captors eventually drugged the two and then left in one of Bass' cars.
Carol Wilson, who was Bass' head chef at the time of the crime, testified about security at the estate.
The defense claims Nicolescu was not involved in either planning or carrying out the crime.
"I'm sure he didn't do it," said Nicolescu's mother outside court. She declined to state her name.
Nicolescu is charged with attempted extortion, conspiracy to commit extortion, and possession of a stolen vehicle. He faces up to 50 years in federal prison if convicted.