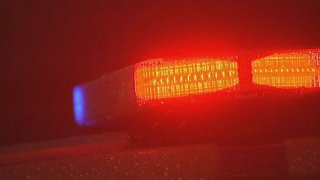 Two teens were taken to the hospital after the bicycle they were on hit a vehicle in Winchester on Wednesday evening.
The crash happened on Wheeler Street just after 5:30 p.m.
Police said a 17-year-old boy was riding the bike and a 16-year-old girl was standing on the pegs of the wheel rim when they went into the road and hit the right fender of a vehicle.
The driver remained at the scene and the teens were taken to Connecticut Children's Medical Center for treatment. They are expected to be released after treatment.
No charges have been filed and the crash remains under investigation.