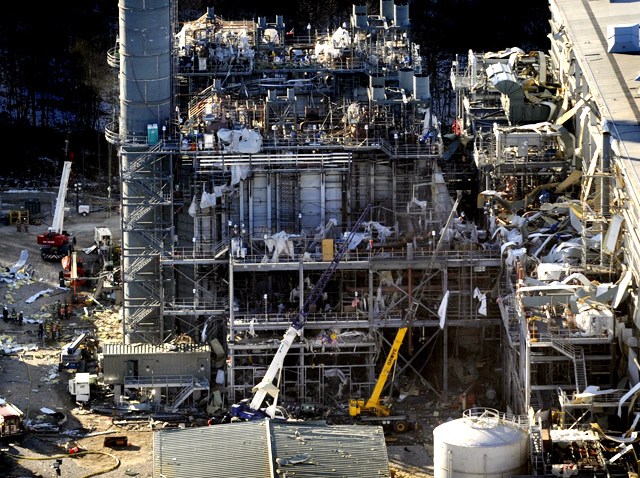 The owners of the Kleen Energy Plant in Middletown a deadly explosion is telling state regulators the incident was beyond its control and they should not be held responsible.
Officials from the power plant said the general contractor, Torrington-based O&G Industries, had full authority over the under-construction plant when it exploded Feb. 7. O&G officials didn't immediately return phone messages the Associated Press reported on Friday.
Six workers died and 50 others were injured.
Kleen Energy originally planned to start producing electricity from the plant by Dec. 1, but now it's being rebuilt. The company could be fined for the delay unless regulators agree the incident was beyond its control.
Kleen Energy filed its claim this week with the state Department of Public Utility Control.
Follow us on Twitter @NBCConnecticut, on Facebook, and sign up for breaking news SMS alerts on your phone by texting "CTBREAKING" to 622669.
Copyright AP - Associated Press