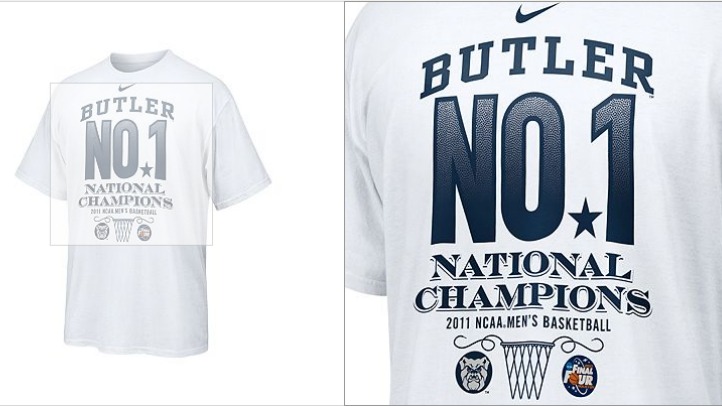 Hours before the outcome of the championship game between UConn and the Butler Bulldogs, at least one retailer seemed to be ready for a Butler win.
Kohl's was offering Nike t-shirts commemorating Butler as the national champions on its website Monday afternoon. There was no page dedicated to a UConn championship shirt.
With UConn's 53-41 win over Butler Monday night, the shirts become nothing more than a collector's item.
"We apologize for the confusion and inconvenience regarding the NCAA men's basketball championship merchandise posted on Kohls.com," Vicki Shamion, Kohl's Senior Vice President Public and Community Relations said. "We deeply regret that this information was posted in error and we are working to correct this as quickly as possible. In order to provide our customers with merchandise in a timely manner, we have championship merchandise for both teams. Depending on the outcome of tonight's game, merchandise for the winning team will be available on Kohls.com following the game. We wish both teams the best of luck," Shamion said.
NBC Connecticut was able to place one of the Butler shirts into a the site's virtual "shopping bag" in order to purchase it. Shortly after contacting the company, the website had been changed to say "We're sorry, this item is no longer available."