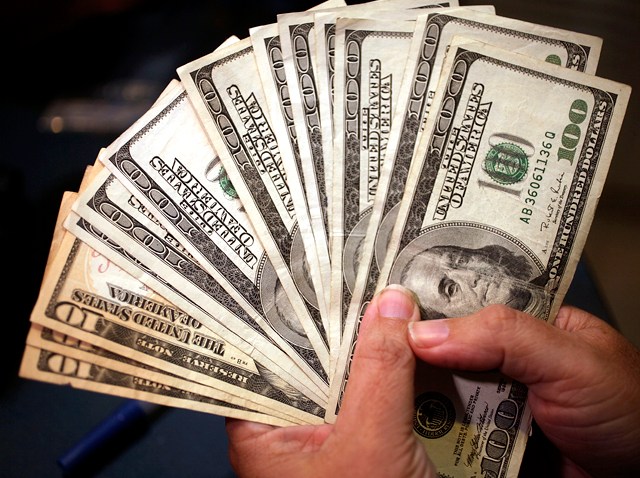 Along the picturesque shoreline, flowers are blooming, grass is sprouting, and a scam is growing. The plot targets women, and Attorney General Richard Blumenthal is on the case. He says the scheme goes by the names "gifting circle" or "gifting club."
"The reason that gifting pyramid schemes are illegal is that they are doomed to fail, they mislead people into thinking that they will in fact receive more than they give. And in fact, these gifting clubs often are the gift that keeps on taking, not giving," Blumenthal offers.
He says he's been getting several calls from women who've been taken for thousands. He says some women are luring other women into joining these gifting clubs, with the promise of friendship and a big financial payoff.
Here's how it works and, just a note, this can get a little tricky. Eight women buy in at $5,000 apiece. They enter at the "appetizer" layer. The existing members then move up. Four rise to the "soups and salads" layer. Two go to the "entrée" layer and one catapults to the top layer titled "dessert." When a fresh group of eight join, the one at the top gets the sweet prize of $40,000. Then, the pyramid splits, and the scam starts all over again.
If it sounds like a pyramid, you won't be surprised to hear the Attorney General confirm that it is. He also says the stories victims tell him are tough to hear. "Some of them heartbreaking about people who have incurred debt, sold their belongings, risked their credit status, all because they thought they would receive thousands of dollars in addition to what they gifted."
Blumenthal warns the underground invites could be coming to a neighborhood near you.
NBC Connecticut tried to talk to women in Old Saybrook, but we didn't have much luck. Rosanne Cox of Guilford was one of the few to share her thoughts, "I would not do it. I would not do something like that."
So, remember, if someone comes to you with an offer too good to be true, it probably is. The Attorney General is asking people who've been approached or scammed, to call his office at 860-808-5400.