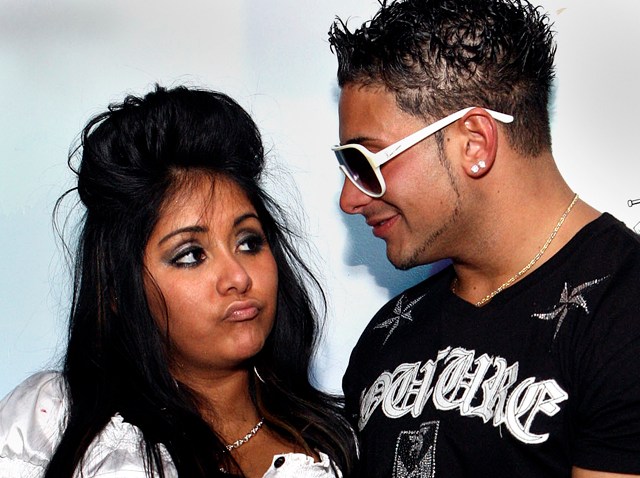 Ladies of Connecticut, Emilio Antonio Masella needs you.
Not sure who he is?
He's better known as Snooki's ex -- Snooki from MTV's Jersey Shore.
Masella has teamed up with Spencer Pratt -- of MTV's the Hills fame and Heidi Montag's husband -- for a dating reality show.
Pratt's producing Fist Pumping For Love and casting happens today, Thursday, May 6, in New Haven at Gotham Citi on 130 Crown St. Admission is free until 10 p.m. You can see the flyer on Perez Hilton's Web site.
Emilio's looking for a 12, not a 10, he tweets.
Snooki reportedly dumped the 22-year-old personal trainer from New Haven last month via voice mail.
He has since teamed up with Pratt and reportedly acquired the trademark to the name "Guid-o-Juice" for a line of energy drinks.
So, if you don't mind dating Snooki's ex, and having Pratt's people filming you love life, then head on over to Gotham.