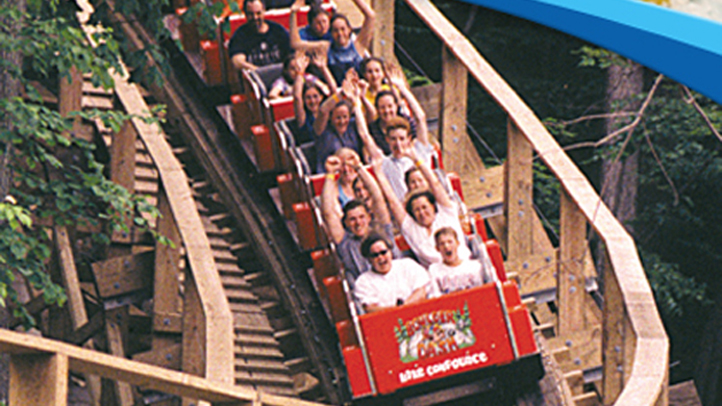 If you're looking for summer work, Lake Compounce might be your solution.
The Bristol amusement park will hire 1,200 full time seasonal employees for the summer.
The hiring process begins this weekend with an annual job fair.
Positions available include: ride operations, guest relations, admissions, water park, retails and grounds.
In a statement issued Monday, General Manager Jerry Brick said team members should have a great attitude, a neat appearance, be hard working and be committed to customers.
The job fair runs Friday from 3 p.m. to 6 p.m. in the park's Starlight Theatre.
On Saturday, you can apply for positions in person from 11 a.m. to 3 p.m.
Applicants can download employment forms online or fill out an application in person.
Bring a valid ID or driver's license as well as your social security number.
Prospective employees under the age of 18 should have working papers specific to Lake Compounce.
This is the park's 166th season.