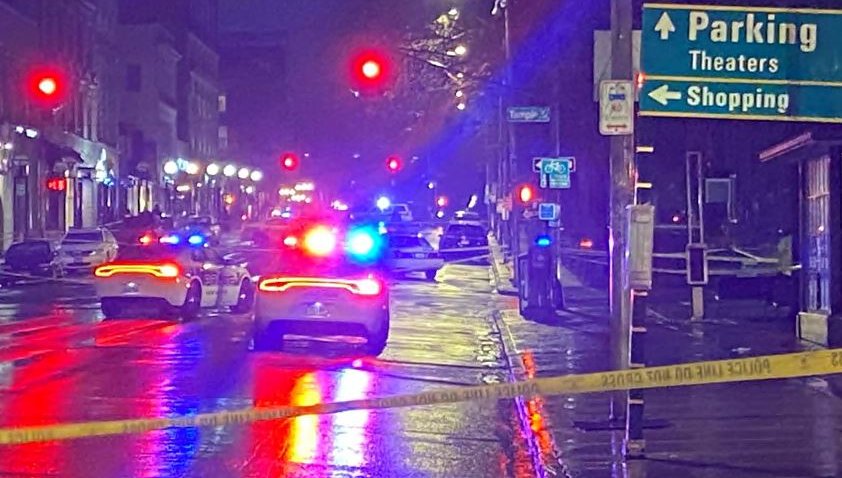 A 55-year-old woman has died after being struck by a delivery truck on Temple Street in New Haven on Thursday night.
The woman, identified as Maria Luisa Morales, of New Haven, was crossing Chapel Street at Temple Street around 5:40 p.m. when a commercial delivery box truck going east on Chapel Street hit her as the driver turned onto Temple Street, police said.  
Morales was pronounced dead at the scene.
The driver, a 31-year-old Bridgeport man, continued to travel on Temple Street and police found the truck on George Street. They said the truck driver is cooperating with the investigation.
The intersection was closed for several hours and the streets have since been reopened.
The New Haven Police Department Accident Reconstruction Team is investigating.
Witnesses who have not yet spoken to police are asked to contact the New Haven Police Department at 203-946-6316.