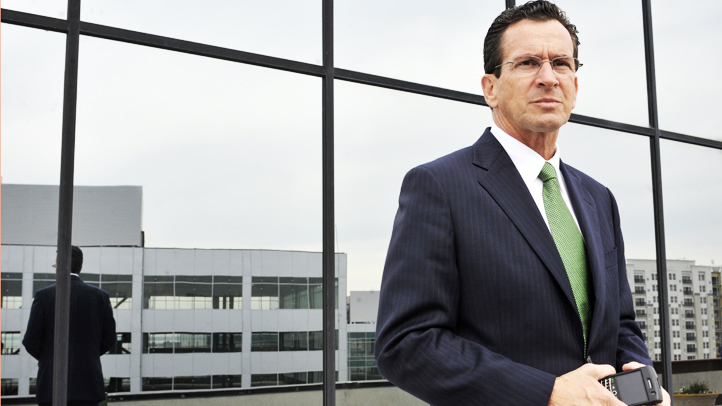 Fewer state employees could be laid off than expected after state agency commissioners scaled back the number of layoffs first recommended by the governor's office.
The cuts are aimed at helping to close a $1.6 billion gap in the state budget.
Gov. Dannel Malloy said large-scale layoffs are expected to begin on Tuesday and will continue through the summer months.
Just how many jobs that translates into is not clear, Benjamin Barnes, secretary of the Office of Policy and Management, said last week.
"The numbers have varied," Barnes said of the commissioner's budget-cutting plans, which will become part of an overall budget reduction plan Malloy must submit to the General Assembly by July 15.
Malloy has said 6,500 job cuts are needed, combined with the elimination of 1,000 vacant positions. The move comes after union workers last month voted against a labor-savings and concessions deal. Malloy's two year, $40.1 billion budget relied on that deal to close the budget gap.
Layoff notices have already been going out, according to the governor, who said that "hundreds" of the 50,000 state employees have been notified.
The State Employees Bargaining Agent Coalition is working on their behalf to come up with a way to try to stop the layoffs from happening.
Malloy has said "a little bit of everything" will be cut and admitted he was unenthusiastic about closing state parks and beaches this summer as a way to save money, but added, "I don't think that there's any areas of government that will be unaffected."
The Associated Press is reporting that the Department of Correction plans to close the Enfield Correctional Institution by Oct. 1 and about 350 of the 723 inmates would be moved to the Cheshire Correctional Institution.
Also, the official said the department would cut about 1,200 jobs, which will include layoffs of about 400 correctional officers.