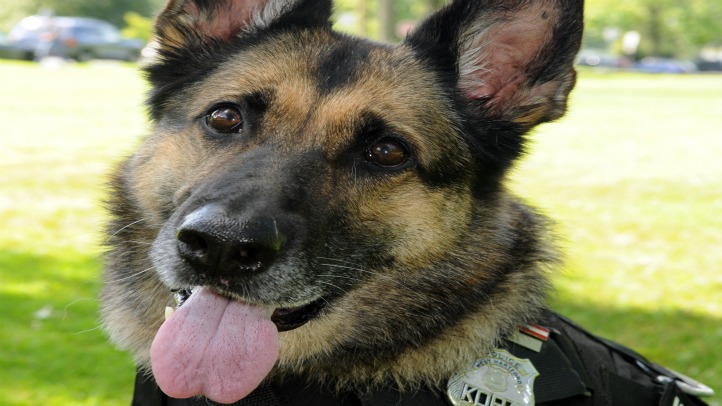 Police officers consider K-9 partners members of the force.
So it was with great sadness that the West Hartford Police Department learned one of its own, Kora, a police dog, was being put down Monday. The 11-year-old was retired over the summer, after serving in the Department since 2003 with her handler, Officer Eric Rocheleau, according to Lt. David Dubiel.
Kora had developed cancerous tumors common with old age, and had to be euthanized Monday, Dubiel said. But Kora got one last chance at being a police dog.
Rocheleau took Kora to the vet Monday, and after some tests, was told the best thing for the dog was to put her down. Before that happened, the officers at the West Hartford Police Department agreed to take Kora for a final ride in a police cruiser.
"I was met at the vet with my old cruiser, and we were able to give Kora one last ride in her old car," Rocheleau told the Hartford Courant. "Both K-9 handlers, the K-9 unit supervisor, the sergeant on duty and animal control were there to give me support."
Kora also spent one last day at the police department, to give all of the officers a chance to say goodbye.
In her 9 years of service, Kora was responsible for uncovering 205 pounds of marijuana, 458 bags of heroin, 41 grams of cocaine, and 117 arrests. Rocheleau and Kora received a statewide award for their service in 2005.