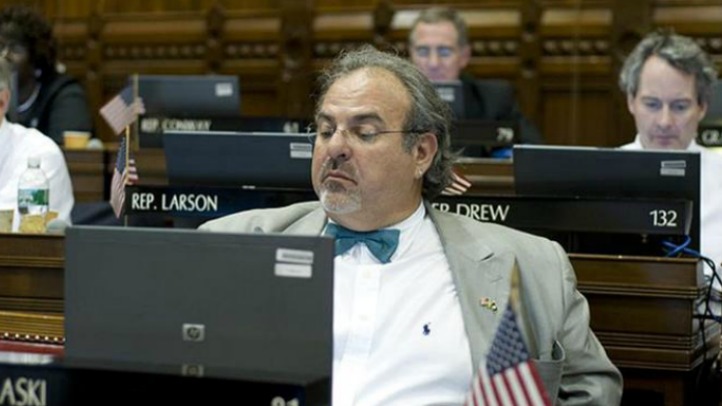 A State Representative from Southington was charged with drunken driving after he was found asleep at the wheel on Main Street early Wednesday morning, according to police.
Bristol Police arrested Rep. Bruce "Zeke" Zalaski after someone called police to report that a vehicle was running stationary on North Main Street in the area of 554 with the driver's door open.
"Evidence at the scene indicated he was intoxicated, failed a field sobriety test at the scene was placed under arrest," Lt. Donn Watson, of Bristol Police, said.
Police said they found Zalaski asleep in the driver's seat, but he was charged with drunken driving because his keys were in the ignition.
Zalaski declined comment through his legislative aide.
He is due in court on Jan. 3.
According to his online biography, the Democrat most recently raised concerns about UConn's proposed tuition hike.
He also serves on several committees, including the Labor & Public Employees Committee.