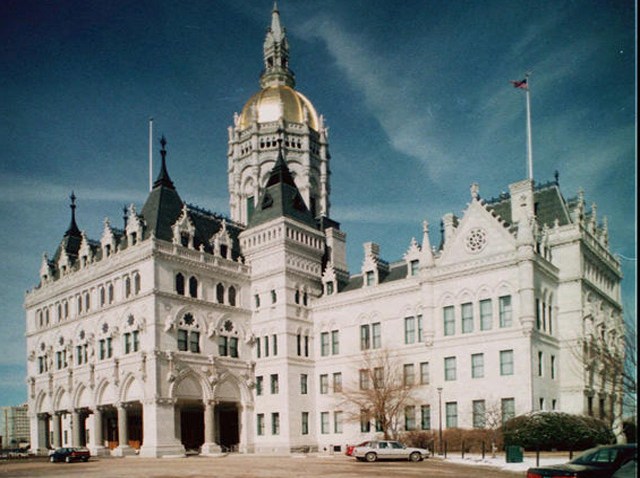 Just minutes before the midnight deadline, the state Senate signed off on a revised $19 billion budget plan. It passed the House of Representatives on with a vote of 93 to 57. Earlier, it passed in the Senate 19 to 16.
The one-year plan is expected to close Connecticut's $700 million deficit in 2011 without raising additional taxes and avoiding cuts in state aid to cities and towns.
Critics say it relies on short-term fixes and fails to streamline state government.
None of Gov. M. Jodi Rell's GOP colleagues in either the House of Representatives or Senate voted for the plan, however. The minority Republicans dropped out of the budget talks on Saturday, claiming the agreement does not address the state's long-term fiscal problems.
Rell is expected to sign the measure and called the passage of other recent bills necessary for Connecticut's future.
"The jobs bill, together with the UConn Health Center Bill that I will sign and the permitting reform bill, are a blueprint for economic recovery," Rell said.
The budget originally passed in September and included a $2 billion hole.
While there is an agreement on the upcoming budget, the state is facing large deficits down the road -- $3.8 billion in 2012 and $3.7 billion in 2013.
To balance the budget, the compromise plan delays a second $100 million payment to the state's employee pension fund, and relies on improved state tax collections and anticipated federal economic stimulus funds. It also cuts $171 million in state spending, sweeps an energy conservation fund, and borrows nearly $1 billion.
Those bonds will be paid off by continuing a surcharge on electric bills for the next eight years. An average ratepayer is currently paying $7.50 a month. Under this plan, they would pay a reduced surcharge of $5.03 a month.

Copyright AP - Associated Press