A lawsuit alleges that Katherine Berman, wife of ESPN broadcaster Chris Berman, was served alcohol even though she was already intoxicated shortly before a 2017 car crash that killed her and a Waterbury man.
The deadly crash happened on Route 64 near Tuttle Road at 2:15 p.m. on May 9, 2017 when a Lexus SC 430 driven by 67-year-old Berman, of Cheshire, and a Ford Escape collided, according to state police. The Ford's driver, 86-year-old Edward Bertulis, was returning from visiting the cemetery where his late wife is buried when the crash occurred.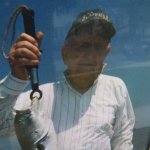 The lawsuit, filed by Bertulis' family, alleges that the Marketplace Kitchen & Bar in Woodbury served Berman alcohol just before the fatal crash, and seeks monetary damages from the restaurant and its owner, Elias Hawli.
According to a Connecticut law called the Dram Shop Act, a liquor seller can be held liable if they serve an intoxicated person and that person leaves the establishment and causes death or injury.
The lawsuit claims that employees at the Marketplace served Berman "numerous alcoholic beverages," which caused her intoxication, and continued to serve her even though they knew, or should have known, that she would drive upon leaving the premises. It goes on to say that Berman's intoxication led to the fatal crash.
Connecticut State Police are still investigating the crash and have not released the findings of their investigation. The state medical examiner's office ruled Berman's death an accident and said it was caused by blunt trauma and drowning.
The state Department of Consumer Protection said the autopsy indicated that Berman had a heightened blood alcohol content.
Berman and her estate were not named as defendants in the lawsuit.
NBC Connecticut has reached out to Hawli's attorney for comment.
Copyright AP - Associated Press