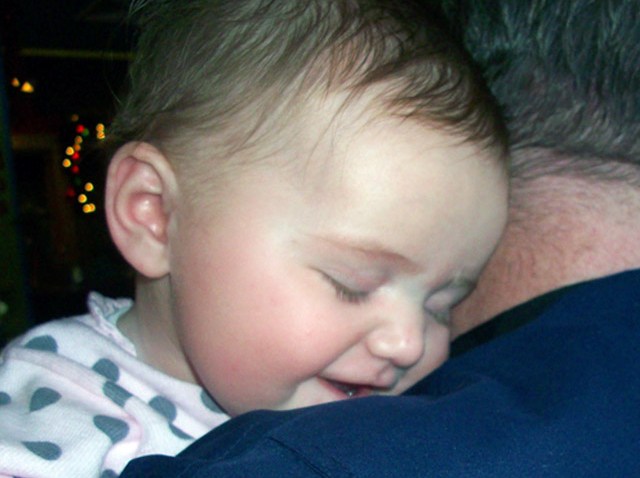 Imagine your 2-year old being diagnosed with a rare and debilitating condition. Then imagine finding out there is almost no funding or research going on and not much hope for the future.
That is the reality an Old Saybrook family is facing.
Avery Rose Leopoldino looks like any other toddler, with wavy hair, wearing sunglasses, a summer dress and sandals, but after suffering seizures, she has been diagnosed with a rare condition, She has CDKL5, a mutation on her X chromosome that affects only 200 girls worldwide, but some believe many more girls have the condition but have been misdiagnosed.
CDKL5 is similar to Rett Syndrome and is characterized by early onset seizures, the inability to walk or talk and visual impairments.
Avery's parents, Mark and Kristin Leopoldino, originally thought she had epilepsy, but this diagnosis changed everything.
"We never lost hope from day one that Avery would outgrow this or we'd be able to control it with medication and it was a real shot in the gut when we got that phone call. We were all very sad, but we realized that we had to tighten our belt straps and start the fight over again, and this time this fight was going to be for CDKL5" Avery's father, Mark said.
As manager of Bill's Seafood in Westbrook, Mark received an enormous amount of support.
Friends helped create the "Avery Rose Lemonade Stand" on the dock, in the shadows of the singing bridge. Pepsi has donated the lemonade, which will be sold during the month of July.
Every dollar raised will go directly to CDKL5 research and for raising awareness of the condition, according to Mark, now a father on a desperate mission for what he calls his little angel.
"She's just an amazing little girl and everyone that meets her is just touched by her. She's just a happy presence and whatever we can do for her we're going to do," he said.
He's hoping the public will stop by and help.