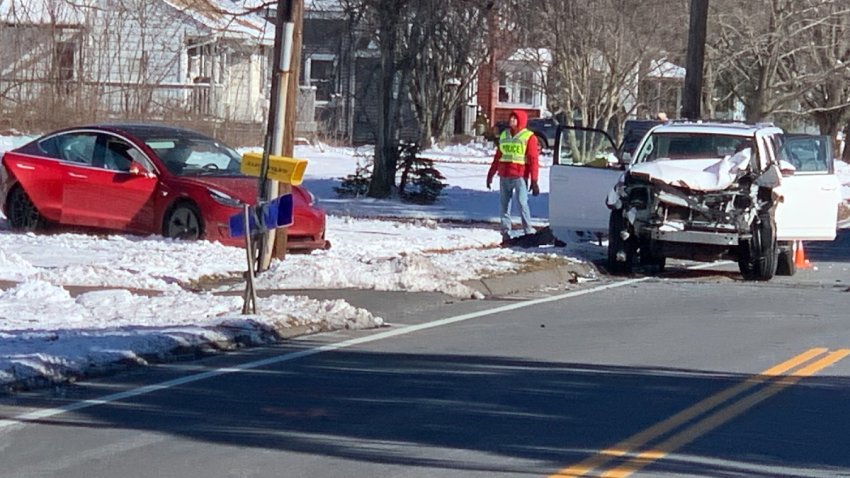 Three adults and a child were taken to the hospital after a serious crash on Route 74 in Vernon on Saturday.
Police said the crash involved a pickup truck and a Tesla at the intersection of Route 74 and Kingsbury Road around 11:15 a.m.
According to officers, the driver of the Tesla was taken to Hartford Hospital by LifeStar with serious injuries.
A child that was in the Tesla was taken to a hospital in Hartford by private vehicle, investigators said. There is no word on the extent of his or her injuries.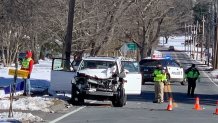 The driver of the pickup truck and a passenger in the pickup truck were taken to St. Francis Hospital to be treated for unknown injuries, police said.
Route 74 is closed between East Street and Sand Hill Road. The police accident reconstruction team has responded to the scene.
The cause of the crash is under investigation. Any witnesses are urged to contact Vernon Police.