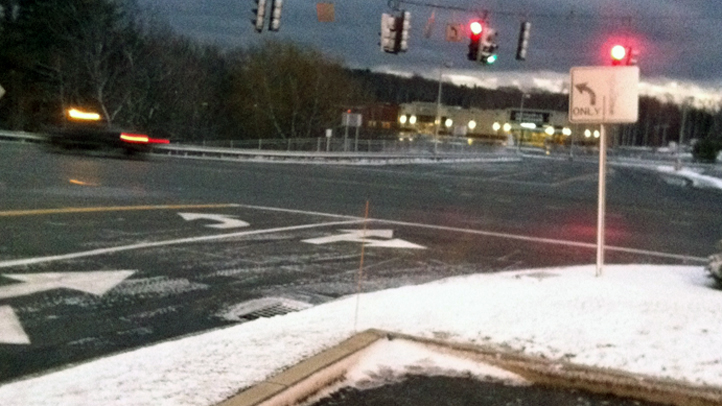 The overnight storm brought down more trees and knocked out power for thousands of Connecticut residents.
A Groton resident was transported to a local hospital after a tree damaged a house on Monument Street, according to the Red Cross.
About 24,000 Connecticut Light & Power customers were without power at one point.
Officials from CL&P opened the company's emergency operations center in Berlin. More than 500 line and tree crews were pre-staged for the storm and continue to work this morning in affected areas, according to CL&P.
As of 1:30 p.m, that number was around 5,000. CL&P said they hope to have power restored to all but a few hundred by 8 p.m. and restore all power by midnight.
"A wind advisory remains in effect this morning, so more wind gusts could cause additional issues," Al Roy, CL&P's manager of emergency management, said. "The winds are helping to take down small limbs and they are hitting the power lines and equipment."
Several schools were delayed and the other issues are on the roads.
Route 167 in Farmington is closed between Route 4 and the Avon town line due to a tree on wires.
Route 63 in Morris was closed near Esthers Road because of tree in the road.
Route 4 in Farmington was closed between Route 167 and Highwood Road because of a tree and wires down.
Interstate 95 northbound in Stratford was congested between exits 28 and 31 after a tractor-trailer went down an embankment between exits 30 and 31. The right and center lanes are closed.
Strong winds continue into Thursday morning, so leave some extra time for your commute.
Stay tuned by checking the weather forecast.
You can also sign up for closing alerts.
Have weather photos? Send them to photos@nbcconnecticut.com.

Copyright AP - Associated Press