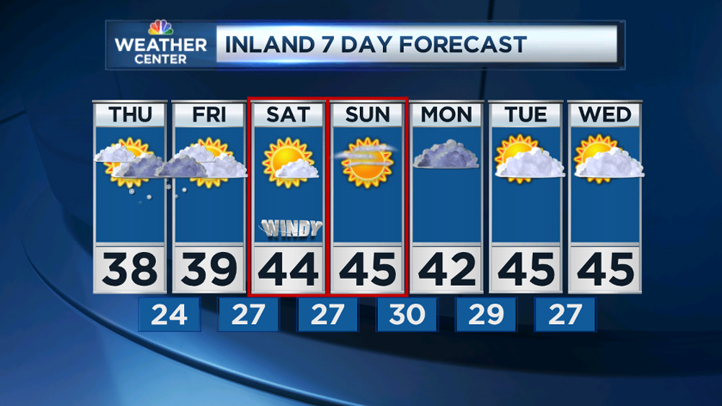 Spring is here, but the wintery weather continues to linger, bringing some light snow on Thursday with some more later today.
Expect snow flurries on and off today.
While the snow won't stick in most of the state, some light accumulation is possible in eastern Connecticut late this afternoon and this evening.
CHECK THE INTERACTIVE RADAR HERE.
This weekend will be quiet, with temperatures in the 40s.
On Monday, there will be a big storm to the south. All indications at this point are that it will be a miss, but we will continue to monitor it.