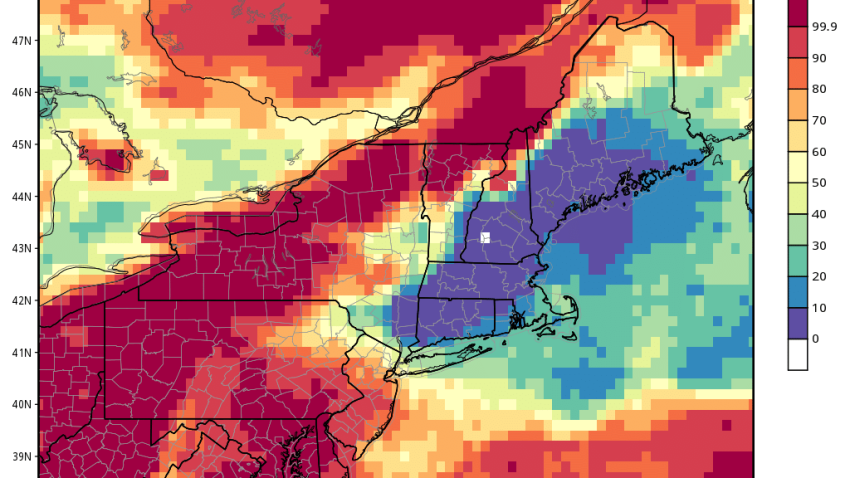 Multiple areas of high pressure will dominate Connecticut's weather over the next several days.
First Alert forecasters study ensemble forecasts to gauge the probability of certain weather events.
The European model is run 51 different times, and clearly depicts the slim chance for rain through early next week.
The image above shows the chance for at least a tenth of an inch of rainfall between today and next Tuesday, when you average the 51 different iterations of the model.
Notice the very low probability over a large portion of southern New England, between zero and 10 percent.
By next Tuesday, the rainfall deficit in the Hartford area will be over 20 inches since January 1, 2015.