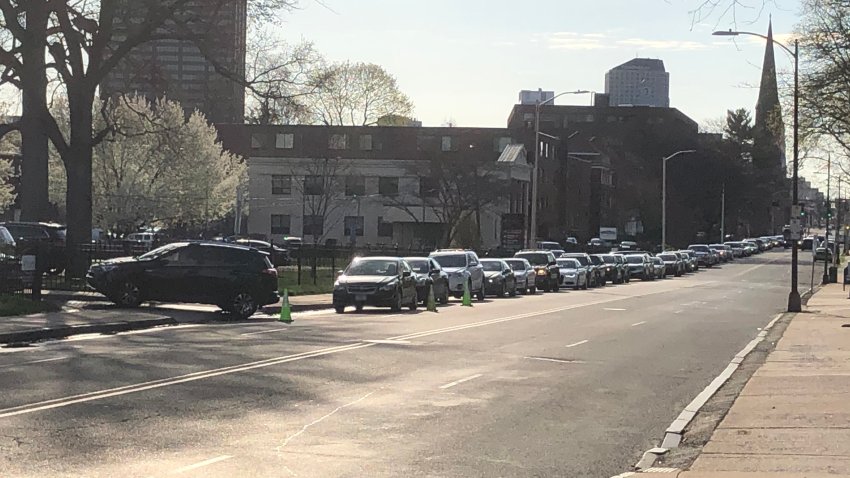 A long line has formed Tuesday at the drive-through COVID-19 testing site at Saint Francis Hospital in Hartford.
This is one screening site where cars line up early for testing.
The site was closed Monday because of storms that brought powerful winds through and knocked down trees, which led to power outages.
"This morning, there was a significant amount of work involved to put the site back in working order following Monday's inclement weather," Saint Francis said in a statement Tuesday. "Our colleagues worked swiftly and effectively to ensure testing was back up and running, with only a slight delay in opening the testing line.:
The hospital said that on any given day, cars begin to line up early in the morning at the testing site and the number of people being tested ranges from 50 to 200.
Last week, hospital staff said testing has been a challenge, from the availability of the tests to the turnaround.
They have encouraged people to come back the next day if the hospital runs out of tests.
Trinity Health of New England has three drive-through COVID-19 testing sites.