We're still a couple weeks away from peak foliage here in Connecticut, but northern Vermont and New Hampshire are experiencing peak foliage right now.
Peak foliage is occurring from the Northeast Kingdom of Vermont into the Mount Washington Valley.
Officials in New Hampshire expect this year's fall foliage to be the biggest in recent years in terms of tourism spending.
The New Hampshire Division of Travel and Tourism Development is estimating that 9.75 million people will visit the granite state during the fall season.
Check out this beautiful video from Holland Vermont looking over Holland Pond. You can see peak foliage throughout this portion of Vermont. The video was shot by @nekwx on Twitter (Northeast Kingdom Weather).
Peak foliage in Connecticut occurs from the middle to the end of October. Litchfield county can expect peak foliage after October 10, while much of interior Connecticut will experience it after October 20. Peak foliage along the shoreline won't occur until the end of October and into the first week of November.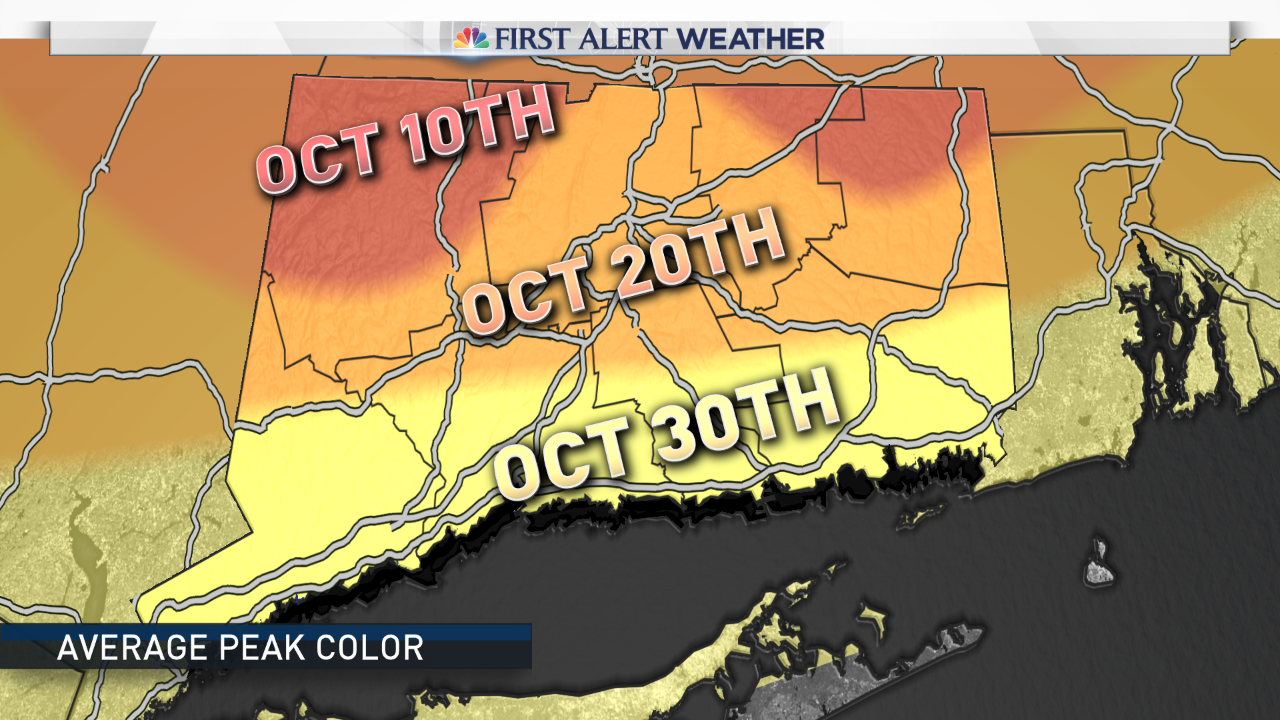 If you have any photos of foliage throughout Connecticut or anywhere in the New England we would love to see them. You can tweet at us using the hashtag #nbcct or email your photos to shareit@nbcconnecticut.com.