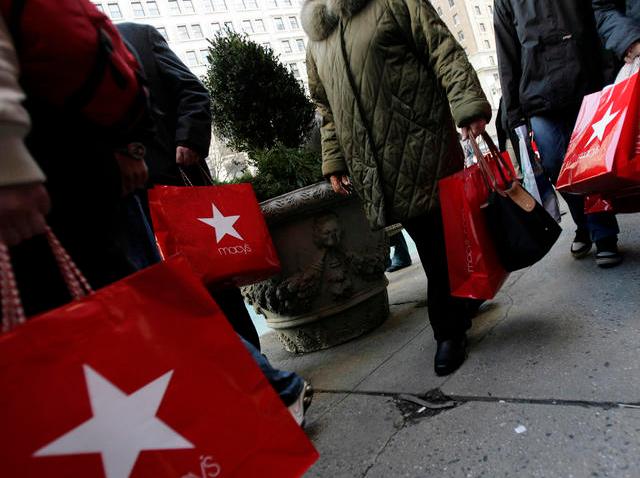 What's your favorite part of the holiday season? Is it the crowds and shopping? If so, there's a way you can get an extra buck while spending a few.
Holiday hiring is in full swing. It is a balancing act: retailers need to hire enough employees to keep the customers happy, but not too many that the profits get eaten up.
In
Connecticut
, Macy's is hiring 600 seasonal employees. The retail giant is looking to fill jobs at two warehouse locations in the state.
These jobs pay $8.50 an hour and up. And as an added benefit, seasonal associates are eligible for Macy's employee discounts.
Macy's says you should apply online at
or visit the onsite job fairs. Those are scheduled for every Wednesday from 1 p.m. to 5 p.m. at 475 Knotter Drive in Cheshire.
For other holiday jobs, web site
snagajob.com
found that retailers on average plan to hire 3.1 seasonal employees this year, that's 16% fewer than last year. Snagajob.com says remember its not just the mall that's hiring, you should check out hotels and restaurants as well.
One more tip: Remember you'll probably need to be flexible, since lots of holiday jobs require weekends and nights.
Stores like to hire seasonal employees early so they are trained and ready to go by Thanksgiving.