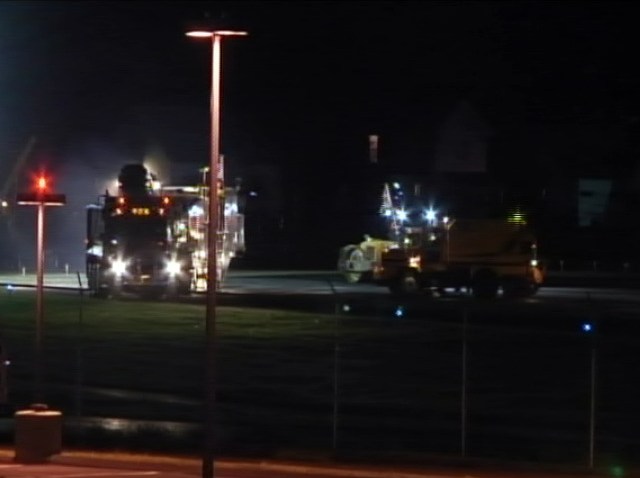 Construction trucks working on the runways has some residents living near Tweed New Haven Regional Airport frustrated. "At the beginning of September, they stopped around 11 o'clock, and we don't know why they keep on doing it all night long. You feel as if the house is vibrating," said Claudia Bosch.
For the past few weeks, neighbors have been dealing with constant construction as the airport revamps its runways. However, they say the past two nights have been the most unbearable. The noise is so disturbing, they can't sleep.
"When you have no sleep, you're highly irritable, so you're more likely to yell at your kids than you should. That's not a good thing. I teach at Southern Connecticut State and it's very difficult to run a class when you've had no sleep from the night before," said Kevin Buterbaugh.
They filed a formal complaint with the airport, because they are worried that as the project progresses, so will the noise.
"I'm afraid, I'm really already afraid, and I'm like what can I do to make sure I can sleep. And I'm very upset that they seem not to care about us," said Bosch.
The airport says it does have permission from the city to carry out the project at night, and that it's trying to complete the construction as quickly as possible to reduce the noise intrusion into surrounding neighborhoods. But neighbors wonder if the airport can modify its plans to give them some peace of mind.
"Why don't they try to schedule in that there would be a break. Maybe they go till midnight, 12:30, an then it would stop for the night. Yeah, it's going to take twice as long, but it finally gives us the chance to get to sleep," said Buterbaugh.
The airport says, the paving should be done by Sunday, weather pending. Then crews have to wait 30 days for the pavement to cure before they cross cut the pavement for drainage. The airport is hoping to have the project completed by the second week in November.