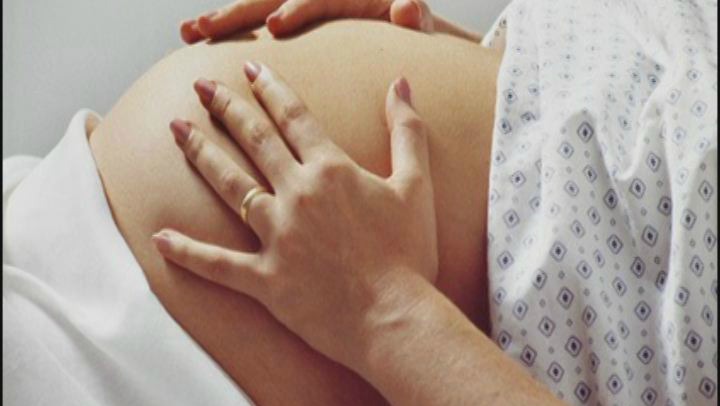 A Farmington family is out more than $35,000 and, for now, lost hope for adopting a baby girl.
A Texas adoption agency closed its doors in early April, sending a ripple effect to families across the country and Europe in the midst of the adoption process. On April 24, Adoption Services Associates of San Antonio filed for bankruptcy, listing nearly 900 couples and individuals as potential creditors. Seventy one of them are from Connecticut.
Tom and Kerry Craft of Farmington are among the dozens of families wondering what to do next.
"It's been a roller coaster," said Tom Craft. "I can't even say it's been a roller coaster. It's been a downhill spiral."
The Crafts used an agency in Texas instead of Connecticut to take advantage of more favorable adoption laws for the adoptive parents. They were approved by the agency in July 2011, and by February 2012, they were matched up with a birth mother.
"She liked that we were animal people," Craft said. "I think the fact that there would be a sibling there, I think that was something that connected for her."
The Crafts paid Adoption Services Associates more than $35,000. A large part of that was supposed to be set aside for expenses for the birth mother. The first inkling that something might be wrong came on March 10 of this year when the birth mother missed one of their regularly scheduled phone calls.
It was the first of many. The Crafts called their case worker with ASA asking what happened. What they say they got was a series of inconsistent stories and excuses.
"It just seemed like they were stringing us along almost," Craft said.
Initially, they thought the birth mother had changed her mind. Then, communication with their case worker and the agency trailed off until April 5. That's when the Crafts received a generic email from Jim McMahon, husband of ASA Executive Director Linda Zuflacht. It stated that Zuflacht had suffered a serious illness and that the agency would be closing its doors.
On April 24, ASA filed for bankruptcy. In its filing, nearly 900 couples and individuals are listed as creditors - 71 of them are from Connecticut. NBC Connecticut has contacted dozens of people who had dealings with ASA. Several of them tell us their experiences were positive, and they had a successful adoption with the agency. That isn't the case with everyone.
"Cheats, crook, liars," is how Elyse Goldshein describes the agency. She and her husband were looking to adopt in 2009. They signed a contract with ASA and paid a $13,000 up front fee. In their application, they specified they did not want to deal with birth mothers who tested positive for drugs. Elyse Goldshein says she was assured by ASA that there were plenty of babies available.
The first call from ASA with a possible match was met with disappointment when the Goldsheins learned she was drug addicted. They reluctantly accepted the match. Weeks later, they say they were informed the mother tried to commit suicide. That's when they dropped the match and asked for another birth mother, this time telling their case worker they no longer wanted to deal with mothers testing positive for drug use. The Goldshiens say that's when their case worker told them their expectations were unrealistic, and that sort of demand would result in a long wait for a baby.
"They lied," said Elyse Goldshein, "but there's really no way to prove that they were lying to us and all there was is that signed contract, and all of our money."
The San Antonio Police Department and the Texas Attorney General's Office tell NBC Connecticut they are investigating ASA and its executive director Linda Zuflacht. Calls to the agency and Zuflacht's home were not returned.
A representative of the Texas Department of Family and Protective Services tells NBC Connecticut they have minimal oversight over private agencies like ASA. One requirement, however, is an annual financial report.
In ASA's last filing with the state, submitted in April 2011, the agency reported income of $681,437, with expenses of $706,458. That's a nearly $25,000 deficit. ASA reported paying $68,150 in rent that year.
NBC Connecticut searched Bexar County tax records and found that property is owned by Linda Zuflacht, Trustee. It's the same Linda Zuflacht at the head of ASA. Tax records also show Zuflacht in default on the property taxes for that location, and that she owes more than $64,000.
It's not clear what assets, if any, remain for families like the Crafts who have lost tens of thousands of dollars. The Crafts say they are left with very little confidence in the process. In their Farmington home they have a baby's room that sits empty. It's a room they rarely enter, still devastated by what they see as a betrayal of trust.
"These are supposed to be non-profit agencies who make hundreds of thousands of dollars in executive salaries and legal fees," says Craft. "Who's policing this? Who's watching out for us?"