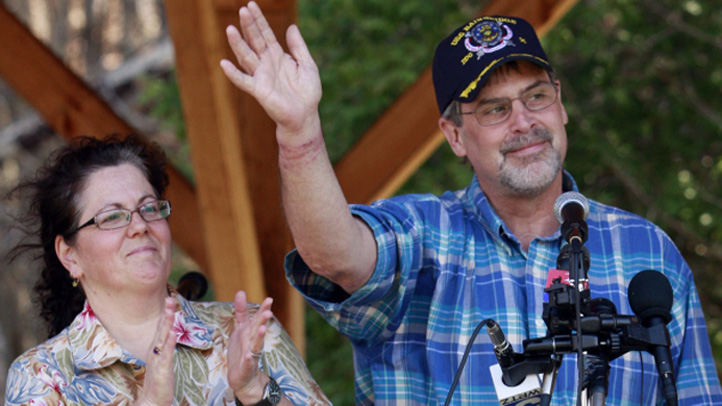 Capt. Richard Phillips' story captured international attention in April 2009 when Somali pirates raided his ship and held him captive for five days on a lifeboat.
On Sunday, the captain of the Maersk Alabama will tell the story in his own words at Mystic Seaport and discuss his book, "A Captain's Duty."
The book includes the story of the dramatic hijacking, the sweltering time the captain spent inside the lifeboat, his attempts to outwit his captors and his eventual rescue at the hands of Navy SEAL snipers.
Phillips quickly became a national hero and Hollywood is working on a movie about the ordeal, starring Tom Hanks.
One local person who is likely to stay away from the event is ATM Reza, a merchant marine from West Hartford, who stabbed one of the pirates in the next and disarmed him.
He has accused Phillips of stealing his story.
"So many things is inaccurate in the book, highly inaccurate, did not happen because I was there. I am the evidence," Reza said last year. "He took my story, I disarm one pirate and (the) book says he disarms and he convinced the pirates - that's not true."
Other crewmembers have called Phillip a "true hero."
"He saved our lives," Ken Quinn, of Bradenton, Florida, told the Associated Press in 2009.
Phillips will speak from 7:30 p.m. to 9:30 p.m. in the River Room at Latitude 41 Restaurant at Mystic Seaport. For Mystic Seaport members, tickets are $12 for adults and $10 for children. Tickets for non-members are $15 for adults and $13 for youth.