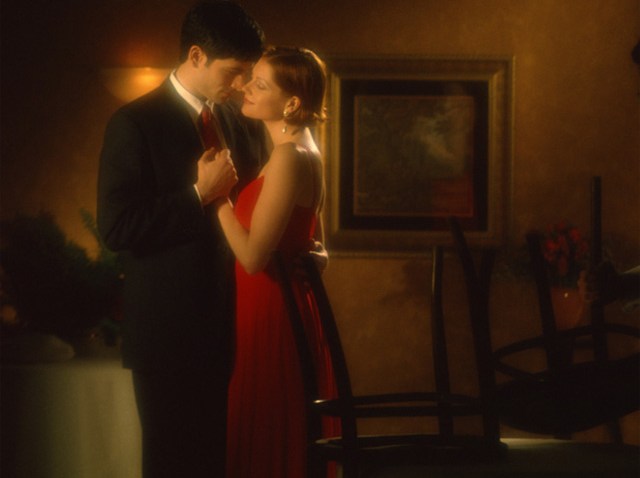 Valentine's Day is all well and good, but romance shouldn't just be one day and night a year. Right guys?
For all of you romantics who aren't into the flowers, hearts, chocolates and the like, why not go hunting for something a little more creative?
Oddly enough, that's where the National Trust for Historic Preservation comes in.
They scoured the country, looking for the most romantic Main Streets in the good old U.S. of A. And wouldn't you know it, our fair Nutmeg State made the cut.
The group studied America's restaurants, B&Bs, historic spots, and the streets themselves for things like atmosphere, history and, of course, romance. And they found all those things right along Main Street in Middletown.
The allure of Middletown, says the Main Street Network, lies in its elegant restaurants, an award-winning chocolatier and the romantic Inn at Middletown, which offers "the best of New England Charm."
So, how does the group suggest you spend your romantic day along Main Street in Middletown?
Well, this all comes from the trust, so don't blame the messenger if you disagree.
Your day starts off at O'Rourke's Diner for brunch. The classic diner has been featured in foodie magazines and on TV shows and has come back full force after a devastating fire a few years ago.
Then, it's time to check out the model train display at Amato's Toy & Hobby and the sparkly treats offered at Malloves Jewelers.
Once you've spent all your money, enjoy a refreshing stroll past the historic buildings that make up Wesleyan University.
Then comes finding a place for dinner. You could go organic at It's Only Natural or you go a little more upscale and try out Esca's extensive wine list and Italian entrees. There are many more options if you cannot get into either of those.
And don't forget to save room for dessert at Tschudin Chocolates, or just head to Eli Cannon's for a nightcap with one of the biggest selections of beers in the area, or just retreat back to your room at the Inn at Middletown for a martini or something a little more private.
Now, if that's not romance, we don't know what is.