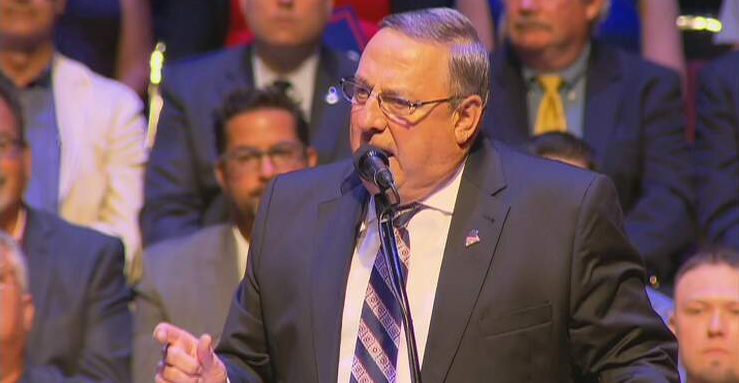 Maine Gov. Paul LePage is in hot water once again for comments about drug dealers arrested in the state, saying photos he's collected show more than 90 percent of them are black or Hispanic and from out of state, including in Connecticut.
The Portland Press Herald reports the Republican governor made the reference Wednesday at a town hall in North Berwick. A businessman asked how he could bring a company to Maine, "given the rhetoric you put out there about people of color."
LePage says he keeps a three-ringed binder of photos from drug busts and most "are black and Hispanic people from Waterbury, Connecticut; the Bronx; and Brooklyn."
Some called his comments racially charged. LePage, who's white, says he's not racist.
"It is unclear why Governor LePage chose to unfairly disparage Waterbury, but it is very clear that racial profiling has no place in government," David McGuire, the interim executive director of the ACLU of Connecticut, said in a statement. "Governor LePage's comments are a perfect example of why Connecticut's own racial profiling law is so important, and why our state must continue to seek police accountability."
He said he applauds the American Civil Liberties Union of Maine "for speaking out against racism and seeking to get to the bottom of whether racial profiling—or profiling of Connecticut residents—is happening in Maine."
In January, LePage said drug dealers with names like "D-Money, Smoothie, Shifty" are getting Maine's white girls pregnant.
The ACLU of Maine told WCSH that their data doesn't match LePage's, and that they "look forward to working with the governor to end any unconstitutional racial profiling that may be occurring."
Copyright AP - Associated Press