It didn't feature a significant tornado but Saturday's tornado outbreak in Maine was exceptionally impressive with four separate touchdowns in a small area in the southwestern part of the state. While the "outbreak" wasn't particularly well forecast the National Weather Service in Gray, ME did an outstanding job issuing tornado warnings Saturday afternoon.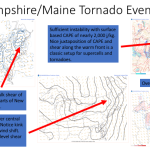 The weather setup that developed Saturday afternoon was a classic one for tornadoes. A sufficient amount of low level moisture, locally strong wind shear in the lowest few thousand feet of the atmosphere, and adequate instability to allow storms to form all came together in a small area of northern New England. A warm front draped across central New Hampshire and southwestern Maine was sufficient to maintain supercells that occasionally produced tornadoes.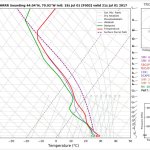 This sounding off the HRRR shows an even more impressive environment than the SPC mesoanalysis pictured above indicates. High levels of instability and even higher values of low level shear may be more indicative of the actual environment here.
The storms on radar were exceptionally impressive for Maine and New Hampshire. 7 tornado warnings were issued on July 1st which was the most the Gray, ME office has issued in an entire year!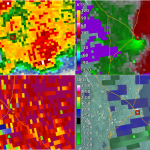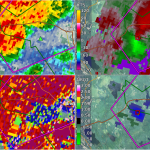 The Maine tornadoes are a good reminder that ingredients for severe weather - including tornadoes - can quickly come together even when it seems unlikely 6 or 12 hours earlier. This event is a really good reminder of the importance of being aware of fast changing weather conditions. The folks at the NWS Gray office did a tremendous job maintaining situational awareness and getting the word out quickly.