While the National Hurricane Center slowly adjusts the track of Hurricane Joaquin away from Connecticut, our First Alert meteorologists say the most likely scenario is that Joaquin will veer east, out to sea, and miss the United States by several hundred miles.
The storm has drifted quite a ways southwest over the past few days, so much so that it's now likely to miss getting picked up by a trough of low pressure over the eastern United States. This is what would have made for a United States landfall.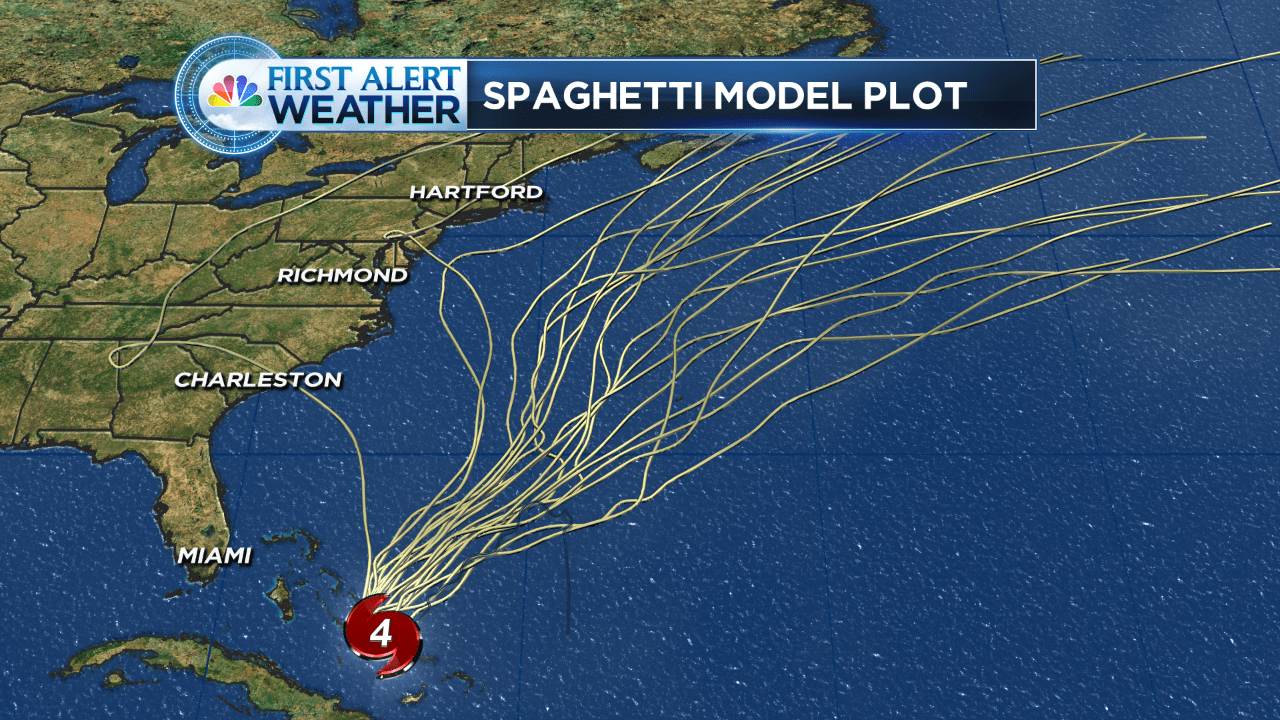 Given such a changable forecast, it remains important to communicate all possibilities. Now, the less likely outcome is a New England or Mid-Atlantic landfall. First Alert meteorologists peg the hit potential at only 10 percent, while the miss potential is a whopping 90 percent and likely to grow.
Periods of rain are expected today in Connecticut, in association with a stalled front just offshore. A few showers are possible Saturday. Some sun is likely by Sunday!
The First Alert weather team will have the latest information online and on-air all week long.