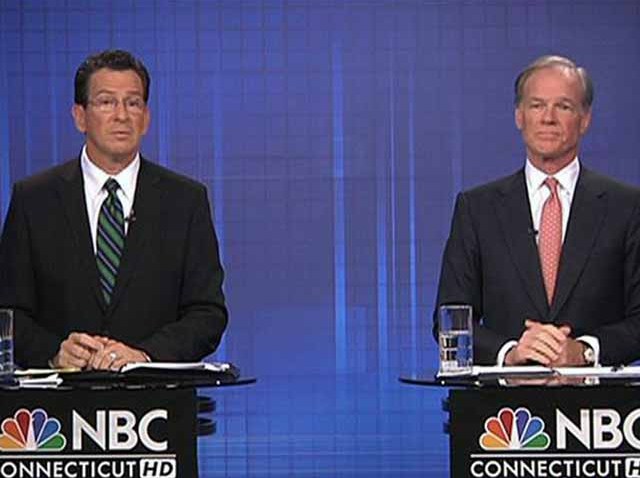 The gubernatorial race is a dead heat according to a poll released on Wednesday.
Republican candidate Tom Foley and Democrat Dan Malloy both have 45 percent of likely voters, according to a poll CT Capitol Report commissioned.
"It seems clear we are heading to the tightest two-way gubernatorial finish in recent memory," Matthew Fitch, executive director of the poll, said.
The Merriman River Group conducted the poll between Sunday and Tuesday, a timeframe during which two gubernatorial debates were aired.
The Quinnipiac University poll conducted from Oct. 18 to 24 and released on Tuesday showed Malloy with 49 percent and Foley with 42 percent.
"The elections of 1990 and 1994, both of which were three-way races, were decided by about four points each. It may even be the closest election since 1954 when Abe Ribicoff won by about 3,000 votes," Fitch said. "It is likely that the final spread will be less than four percentage points. With so few undecided voters it is unlikely that we will see significant shifts in opinion."
There are only six days to go before people vote, 6.3 people surveyed said they remain undecided.
"This election may well be decided by turnout and GOTV efforts on Election Day," Fitch said.
Follow us on Twitter @NBCConnecticut, on Facebook, and sign up for breaking news SMS alerts on your phone by texting "CTBREAKING" to 622669.