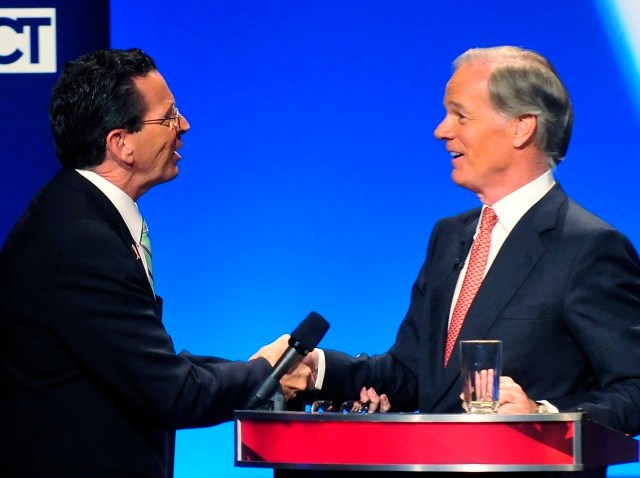 With one week to go to Election Day, Democrat Dan Malloy leads in the governor's race with 48 percent to 43 percent over Republican Tom Foley, according to a poll released on Tuesday morning.
Malloy lost 1 percent and Foley gained 1 percent since the Quinnipiac University poll released on Oct. 15.
"Throughout the fall campaign, Democrat Dan Malloy's share of the vote has been between 45 and 50 percent, while Republican Tom Foley's has been stuck between 41 and 43 percent," Quinnipiac University Poll Director Douglas Schwartz said
About 7 percent are undecided and 11 percent of likely voters who named a candidate said they could change their mind in the next week.
Both candidates have heavy leads among likely voters in their respective parties and independent voters back Malloy, 50 to 41 percent.
Follow us on Twitter @NBCConnecticut, on Facebook, and sign up for breaking news SMS alerts on your phone by texting "CTBREAKING" to 622669.