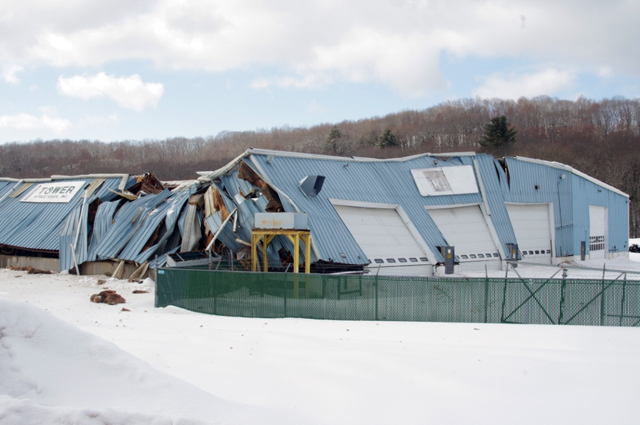 Gov. Dannel Malloy has asked President Barack Obama to declare a major disaster in the State of Connecticut because of record snowfall on Jan. 12. Preliminary damage estimates exceed $14 million.
This season, 81.5 inches of snow have fallen so far, according to officials figures from Bradley International Airport.
The heavy snowfall and ice added so much weight to roofs that dozens of buildings collapsed under the weight.
"This aid is intended to begin to help meet the mounting costs associated with the historic snowstorm that hit Connecticut on January 12, 2011 that stretched both state and local resources to and beyond the breaking point," Malloy said. "My top priority right now is to provide all of the disaster assistance we possibly can to our cities and towns during these very tough economic times. I am hopeful that President Obama will act quickly on my request."
The formal request comes weeks after Malloy wrote a letter to the President, stating that he would be asking for federal financial help to deal with the fallout from one of the snowiest winters on record.
The Federal Emergency Management Agency and the state Department of Emergency Management and Homeland Security confirmed that expenses and snowfall amounts met FEMA established thresholds in most, if not all, Connecticut counties.
Follow us on Twitter @NBCConnecticut, on Facebook, and sign up for breaking news SMS alerts on your phone by texting "CTBREAKING" to 622669.