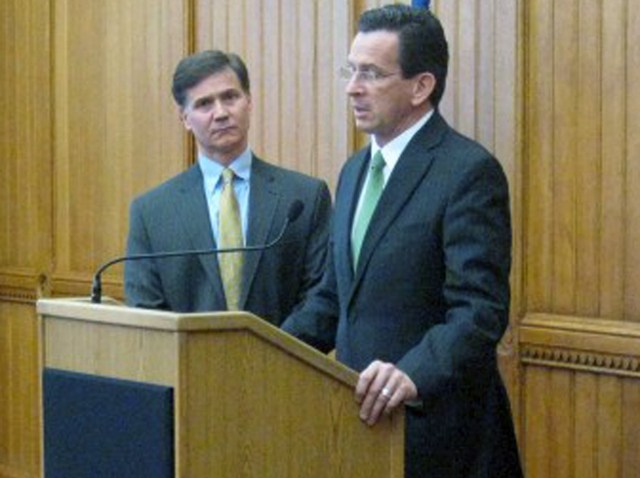 Gov. Dannel Malloy has named Yale University environmental law and policy expert Daniel Etsy as commissioner of his new Department of Energy and Environmental Protection.
The appointment comes one day after Malloy announced his plan to consolidate the state's energy functions.
"Consolidating all our energy functions into one unit will be unprecedented in the state and will bring with it a number of benefits," Malloy said. "Under this new agency, we will better integrate and coordinate our state's energy and environmental policy in order to strengthen our ability to protect the environment; to clean, conserve and lower the cost of energy; and to set the table for rapid and responsible economic growth."
"It's an honor to have been selected to lead this newly-formed agency, esp. as it undergoes major transition," Etsy said.
House Minority Leader Lawrence Cafero, a Republican, told the Hartford Courant he was leery about consolidating the departments and that it is important for the Department of Public Utility Control to be independent because its regulatory decisions need to be detached from even an appearance of politics.