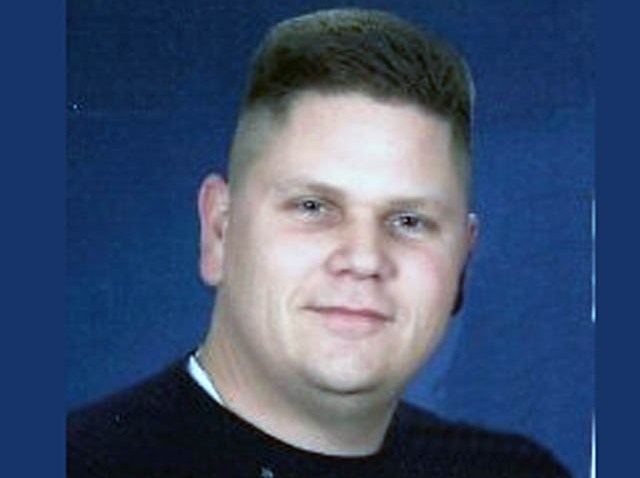 Police have issued an arrest warrant in connection to the hit-and-run death of a Danbury police officer in June, and the suspect has 15 prior convictions for motor vehicle and other minor offenses, according to news reports.
James O'Neill, 47, of Bethel, is accused of hitting Officer Donald Hassiak, 41, on Route 7 in New Milford on June 3, the Danbury News Times reports. Hassiak was riding his bicycle to work at 10:30 p.m. when he was struck.

O'Neill is in police custody on charges for a hit-and-run that took place on Route 58 in Bethel a week before Hassiak was killed, the News Times reports.
Officer Hassiak was found lying on the side of the road and was rushed to Danbury Hospital, where he was pronounced dead.

"From the onset of this terrible tragedy, the entire New Milford Police Department was committed to apprehending the alleged offender,'' New Milford Police Chief Colin McCormack told the Times.

The News Times reports that O'Neill is a carpenter and has at least 15 prior convictions. He will appear at State Superior Court in Batnam for the arraignment.

"We are very relieved to know that the criminal justice process is starting for Mr. O'Neill," Danbury Police Chief Al Baker told the Times. "I met with the family and the lead investigator from the New Milford Police Department, and they are also happy that the process is starting in court."

The warrant charges O'Neill with misconduct with a motor vehicle and tampering with physical evidence, evading responsibility, operating a motor vehicle without insurance, misuse of registration plates and second-degree violation of conditions of release.
His bond is set at $200,000.
Follow us on ,and Twitter @NBCConnecticut, on Facebook, and sign up for breaking news SMS alerts on your phone by texting "CTBREAKING" to 622669.