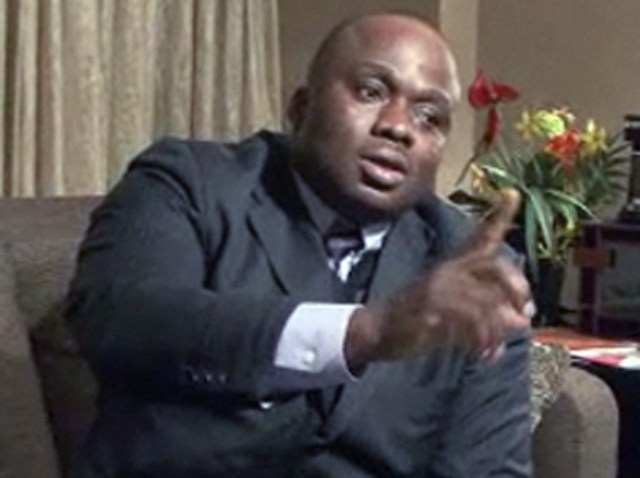 The man officials say is behind the e-mail scheme in which "Barrister Adewale Davis" promised to deliver $15 million to a Connecticut appeared before a real member of the court – a judge -- and he will remain in a South Carolina prison.
Kenneth Ojua, police said, is the man behind the correspondence from "Barrister Adewale Davis." Davis said he represented an American family who died in a car crash in Africa and he needed help to transfer money somehow related to those deaths to the U.S. and no one else was able to claim the money.
The price for helping, the e-mail said, was $15 million, but there were fees, associated.
And that, according to court documents, is how a Connecticut woman apparently fell victim to the scheme and was swindled out of $50,000.
Ojua appeared in court on Monday morning and officials made the case to keep him in custody until the case is closed. The judge agreed and said Ojua is a flight risk.
Ojua – who court papers said also went by the Jeffrey Grant -- is originally from Nigeria and has been living in the United States for 14 years, He was arraigned on May 13 in a federal courthouse in Greenville, South Carolina and appeared again on Monday.
Court papers say Ojua passed himself off as an "African diplomat" and he and another person promised the Connecticut woman $15 million if she paid Ojua a "storage fee." Between November 2006 and December 2009, shee paid him $50,000.
The story grabbed national attention and she was featured on NBC's Dateline.
Crews went with her In December, when she traveled from Stratford, Connecticut to Greenville, South Carolina to meet him, court documents state.
When Dateline reported the story, they showed a log Ojua kept in his apartment that reportedly includes hundreds of potential victims from all across the country and the amounts of money each person sent.
Ojua is accused of trying to defraud the woman of $5 million.