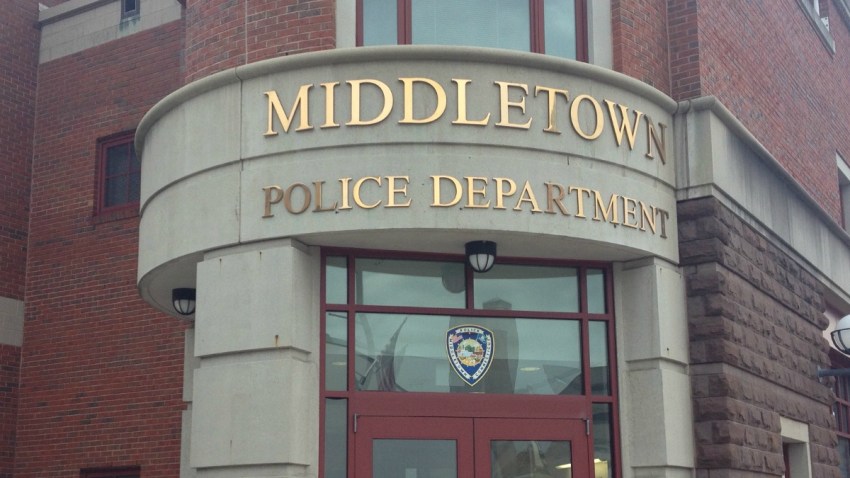 A Middletown man accused of exposing himself at a local McDonald's and carrying out lewd behavior was arrested last week and police said it's the tenth time he's been arrested on similar charges.
Dennis Dean, 44, of Middletown, is accused of exposing himself at the McDonald's at 611 South Main Street last Thursday and masturbating as he stared at two female staff members.
Police responded to the fast-food restaurant just after 10 p.m. on Thursday, July 30 and staff members told them a man wearing dark blue shorts had been sitting in a booth at the restaurant when he committed the alleged behavior.
He stopped when staff members realized what he was doing, according to the arraignment report, and went to leave.
One staff member went outside and jotted down the license number of the truck Dean got into and provided it to police.
It came back to a Southington address and police realized there was an outstanding warrant from Southington Police, charging Dean with public indecency and breach of peace.
Dean also had a registered address at a boarding house in Middletown and is suspected in several indecent exposure complaints in Middletown since 2014, the arraignment report says.
When police arrived at the boarding house, they found Dean sleeping and noted he was wearing dark blue shorts, police said.
He originally denied being at the McDonald's, but changed his story when the police officer said he'd seen surveillance footage.
At that point, Dean admitted to being at the restaurant hours earlier, but denied masturbating while in the booth.
Then the officer questioned Dean about a warrant out of Southington, and his response was that it was for "doing the same thing as tonight," the arraignment report.
Dean then told the officer that he has a sickness, cannot control his sexual urges and added that he's entered a program to help him, the arraignment report says.
He went on to say he has been arrested several times in the past for public indecency and pleaded with the officer that he needs help, not to be in jail, police said.
The McDonald's employees identified Dean as the man they had seen earlier.
He was taken to the police department, where he was charged with public indecency and breach of peace and released.