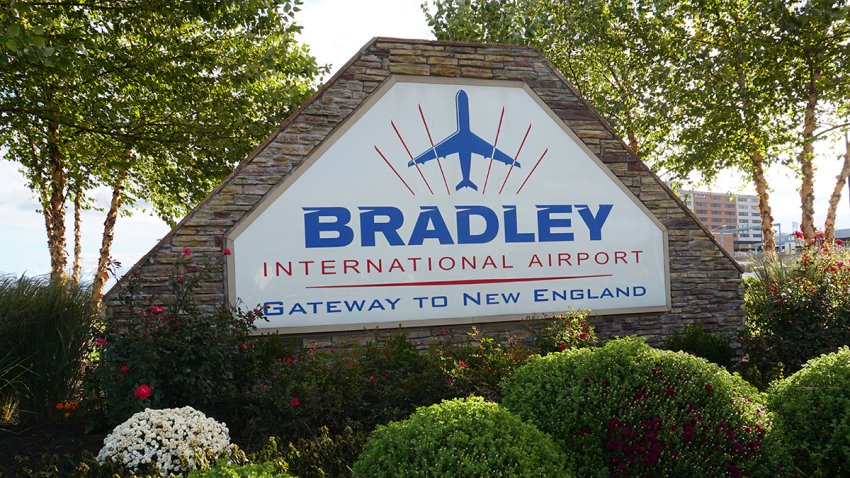 Connecticut State Police have arrested a man who is accused of having weapons in his carry-on bag at Bradley International Airport on Saturday morning.
Troopers were called to the TSA security checkpoint at the airport around 5:30 a.m. after getting a report of someone transporting a possible gun in their carry-on luggage.
When state police arrived, they said they identified the owner of the carry-on bag as 41-year-old Marvin Leggett, of Ledyard.
In the carry-on bag, authorities said they found a pellet gun, two magazines and a folding knife.
During the investigation, troopers learned Leggett was the subject of an active arrest warrant from New Britain Police Department.
Leggett was taken into custody and is facing charges including two counts of carrying a dangerous weapon and two counts of circumventing airport security.
He was released on $15,000 bond and was turned over to New Britain Police Department. Leggett is scheduled to appear in court on March 10.